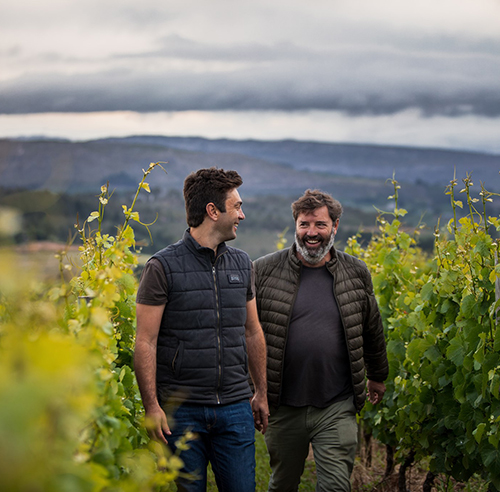 Damascene
South Africa
Damascene is a seriously exciting new find for us in South Africa. Their maiden vintage here was 2018 and we were blown away by the results. 2019, their second vintage was sold out on release, read the press release HERE.
The highly acclaimed Jean Smit, previously winemaker at Boekenhoutskloof, has teamed up with David Curl, former owner of Bordeaux's Chateau Gaby.
Their goal is to explore all across the South African winelands in search of exceptional site. Sites that deliver an important moment of insight, and hence the name of the project. A Damascene moment of clarity, where we can all understand the greatness of these small, prized plots.
The vineyards are old and well established but small, so each of these brilliant wines is only released in very small quantities. We urge you to catch them while you can.
Damascene is proving to be one of the most exciting new wine projects in the last while. The upcoming new releases are hugely impressive. www.winemag.co.za (Oct 2020)