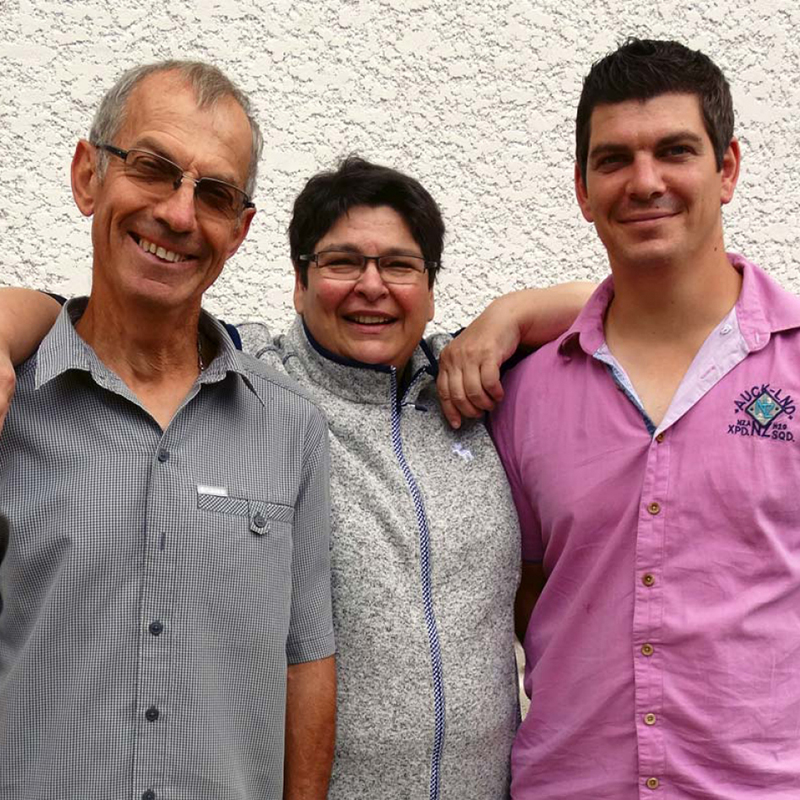 Domaine Clusel-Roch
France, Rhône
http://www.domaine-clusel-roch.fr
From the 1950s to 1980 René and Josephine Clusel grew fruit and vegetables as well as Côte Rôtie. Their son, Gilbert, with his wife Brigitte Roch, stopped farming fruit and vegetables alongside, and expanded the domaine a little. Brigitte and Gilbert's son Guillaume, who joined the domaine in 2009, has added significantly to the vineyard area, mostly with with the addition of Gamay in the Coteaux du Lyonnais. Guillaume has now taken over the running of the estate, and also buys in grapes from a few other other organic vine growers, notably for the Saint Joseph.
Today the property is around 13 hectares, but they still have only five hectares in Côte Rôtie and just half a hectare in Condrieu. The vines are planted on terraces along the Côte Rôtie, with two wooden stakes tied above each vine to help protect against the region's occasionally howling winds.
Having officially converted to organic farming practices in 2002 (and now fully certified organic), most work in the vineyards is done manually, without the use of any chemical fertilisers.
In order to even better express the tradition of the vineyard, the domaine only uses vines from their own selection of Syrah plantings, which are grafted in their own small nursery. According to Gilbert, these traditional Ampuis vines (vieilles serines) are less productive and give more complex aromas than available modern selections. The grapes are all hand-picked, backbreaking work on these perilous hills and left to naturally ferment with wild yeasts. This approach furthers the site purity in each of their wines.
Annual production here still hovers at about 1250 cases per year. These are beautifully made wines with a very pure expression of place from this great region.