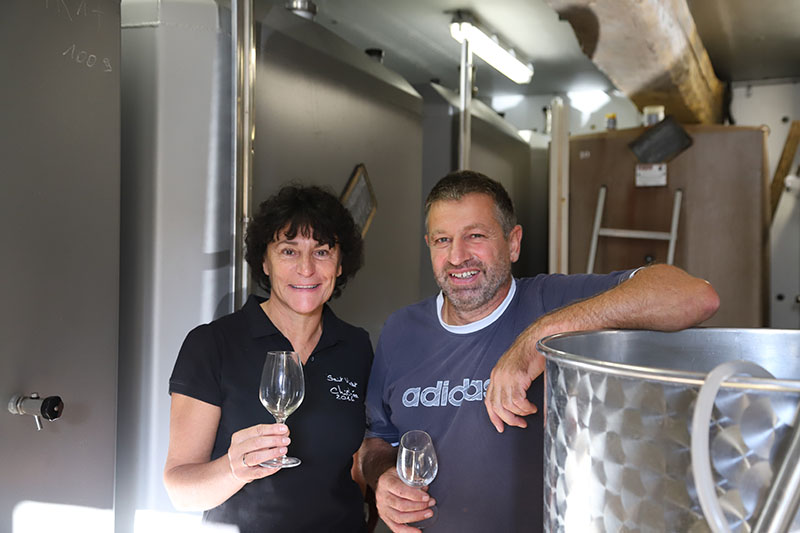 Domaine Denis Pommier
France, Burgundy
Founded when the Pommiers inherited 2 hectares of vines in 1990. Isabelle and Denis bottled their first wine in 1994 and now have 23 hectares of vineyards, which are certified organic (which sadly cost them dearly in terms of lost crop in 2016 and 2017) and run according to biodynamic principles. Further reading is available in the form of Denis' book 'Les Larmes de Ma Vigne', published in 2020.
The Petit Chablis is a model of brisk freshness - made entirely in stainless steel - while the Premier Crus in benefit from a small amount of barrel-fermentation and élevage. The two named 'lieu-dits' of Chablis 'village', Les Reinettes and Croix aux Moines, are about a hectare in total. The Troësmes is within the larger premier cru 'Beauroy'. The Pommiers think this 'best bit' deserves to be identified by its correct name. It is relatively rounder, while the Côte de Léchet is the one for fans of the slatier, crystalline side of minerality. Keep either of the premiers crus four to six years.
Petit Chablis 9.5 ha (+ 2 planted not yet in production)
Chablis 6ha
Chablis Reinettes and Chablis Croix aux Moines 1ha - a north -facing slope which catches the sun late in the day. Reinettes is on pure Kimmeridgian clay, under Croix au Moines, which is on a thinner soil at the top of the hill, both in the same sector as Côte de Léchet.
Chablis 1er cru Troësmes 1.8ha - white marl, facing due south.
Chablis 1er cru Cote de Léchet 1.1 ha - chalky, south-east-facing.
Chablis 1er Cru Fourchaume .8 ha - a very steep hot south-west facing slope.