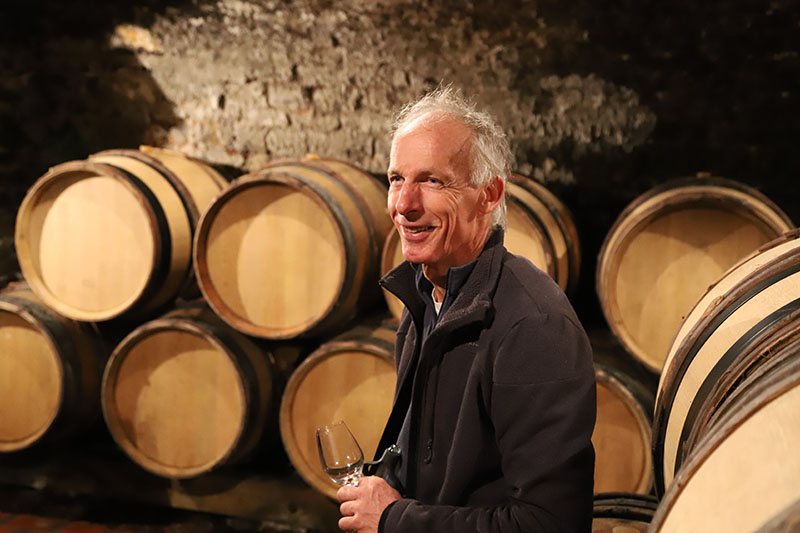 Domaine Vincent Dauvissat
France, Burgundy
A domaine of 12.7 hectares, comprising a hectare each of the Grands Crus Clos and Preuses, 3.7ha of Premier Cru Forest, 1.3ha of Vaillons, 0.4ha of Séchet, .3ha of Montée de Tonnerre, 3.3ha of Chablis, 1.1ha of Petit Chablis, and .6ha of Irancy (red).
Vincent Dauvissat remains one of the (if not the) leading lights of Chablis, and his wines are always in high demand and limited volume.
Vincent's grandfather Robert was the first to start bottling under the family name in 1931 and Vincent uses the same cellar today - but the family have been growing grapes here since the 18th century. Today his single-minded determination in the vineyard, where he follows biodynamic principles (without certification) followed by very subtle use of old oak barrels as part of a long élevage, produce some of Chablis' most age-worthy and fascinating wines.
Vincent advises drinking the Grands Crus either young, (within the first three years) or after 10 years when they are becoming fully evolved. Serve at 13C, so that the wine will warm up to about 15C before tasting - any colder masks the subtleties. He prefers to serve the wine directly in glasses rather than decanting it, so as not to miss the first nose and its evolution - with an old wine he advises simply smelling this evolution over the first half an hour before tasting.