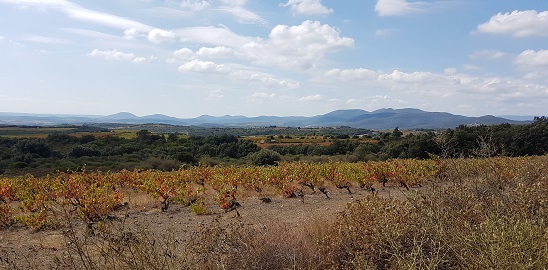 Domaine des Trinités
France, Languedoc-Roussillon
http://www.trinites.com/
The transition from IT to viticulture is not a path well-trodden, but after working and loving a number of harvests in his youth, Simon Coulshaw decided that it was the path he was going to walk. He worked as hard as he could in the upper tiers of corporate IT with the simple goal of amassing just enough cash so that he could live his dream, his calling, of being a winemaker and having his own vineyards. The wines from Domaine des Trinités are a true reflection of the passions of their maker and his interest in terroir and local varieties.
You will rarely meet someone so clearly passionate about farming and nature - he communicates so well the details of bio-dynamics and organic farming and can talk for hours without ever sounding like a zealot or a preacher. Fabulous man, making fabulous, expressive wines.
The property is roughly divided by 15 hectares falling into the AOC Faugeres appellation, producing elegant and spicy wines, and the remaining 9 hectares in AOC Pézenas Coteaux de Langeudoc, where the wines are softer and more fruit forward - but still tell the story of where they are from - it is this crucial aspect that is so strong with these wines - their sense of place.