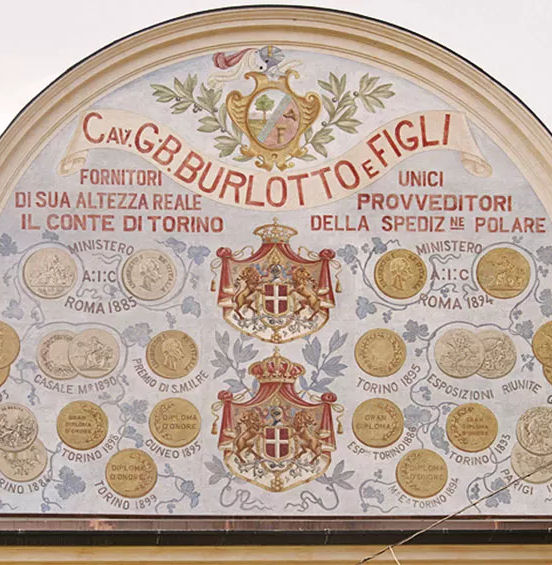 G B Burlotto
Italy, Piedmont
http://www.burlotto.com/en/
Today, Fabio Alessandria is following in the footsteps of his renowned ancestor Giovan Battista (G.B.) Burlotto who was one of the great figures of Barolo from the mid-19th century until his death in 1927. G.B.'s wines were supplied to the Royal Court of Savoy and he was a pioneer in sending finished, bottled wines directly to their customers - rather than in bulk.
The 'farmhouse' which run as a agriturismo is named 'Locanda dell'orso bevitore' taking the name from a 19th century cartoon of G.B. drinking his wine with a polar bear, after he was made sole supplier of wine to the Duke of Abruzzo's North Pole expedition of 1899.
Rooted in tradition, without being stuck in the past, the flagship wine still comes from the incredible Barolo Monvigliero vineyard in the village of Verduno. The labels still have the feel of those in G.B.'s day, the grapes are still foot-trodden, and the musts undergo 60 day macerations before long ageing in large botte. The wines are as highly regarded today as in G.B.'s time - and having dodged the recent craze for over extraction and over-oaking here in some cellars of Barolo - their crystalline freshness and purity of fruit continues to strike the perfect chord for lovers of great Piedmont wines.
On the subject of Monvigliero, while that wine has gotten most of the attention here following the exceptional 2013, the other Barolos in the range are every bit as compelling. Antonio Galloni, www.vinous.com (Feb 2019)