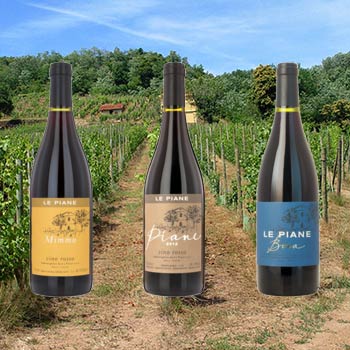 LE PIANE - MIXED SIX OFFER
Here's a cross the board selection from Christoph Kunzli's outstanding, vinously isolated and deliciously different estate in north-east Piedmont.
'This is simply a magical bottle. That's all there is to it.' says Antonio Galloni of the Boca 2011, lavishing 96 big points on it into the bargain. Made of 85% Neb
...
(
more info
)