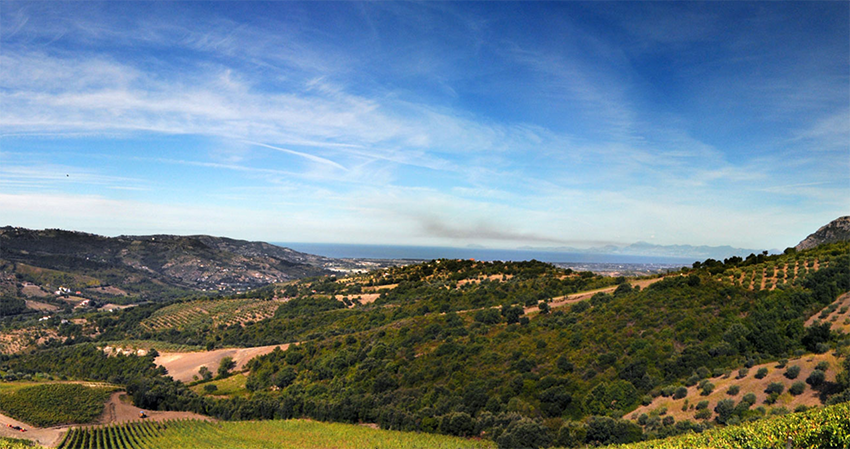 Luigi Maffini
Italy, Campania
Luigi Maffini's vineyards are on the coast of Campania, south of Naples, across the bay from Positano, and planted with the local grapes, Fiano for the whites and Aglianico for the reds. While the family's first vines were planted in the seventies, the real beginning of this winery dates from 1996.
Luigi and his wife Raffaella are both graduates of Naples university in agricultural sciences. Luigi specialised in viticulture and winemaking. Ten years elapsed between our first tasting of his wines and getting Luigi 'on board', but he has now been with L&S since 2009.
Raffaella and Luigi run the vineyards organically, and share the land with their two children and three dogs, as well as hares, foxes, hedgehogs, hawks and wild boars, with which they are happy to live in peace. There are now two vineyard sites, at Castellabate and Giungano, so some of the wines are DOC Cilento and some DOC Paestum.