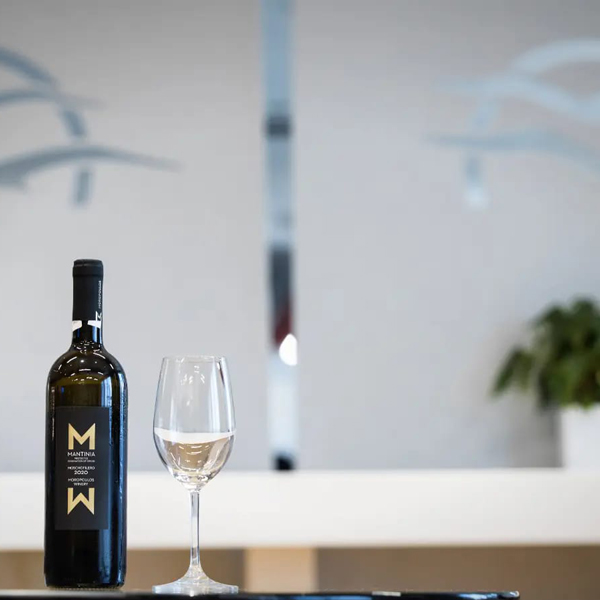 Moropoulous
Greece, Mantinia
The Moropoulou family has a long tradition of vine-growing in the Mantinia area, producing high quality fruit for many decades. Brother and sister team Kostas and Georgia Moropoulou took the decision, after years of sellping their fruit, to convert an old family barn into a winery, so they could express the character of their own vineyards in their own wines. Their first vintage 2015 was experimental and informed their decision to keep everything on a small scale.
They cultivate 12ha of vines at good altitude (680-700m) on well-drained rocky, clay and loamy soil under organic certification. The intention is to craft small batches each vintage following strict selection which express the unique quality of the area and of each vineyard parcel. For this reason, along with investing in the vineyards and new winery they understand the importance of having a strong team and have ensured they have the best people for every aspect of the winemaking process. From the 2018 vintage, the wines are being made with the guidance of Lefteris Anagnostou, a talented young viticulturist/winemaker with a great background on Santorini.
Mantinia has a long tradition of viticulture, dating back to the ancient Greeks, evidenced by numerous local archaeological finds, that link the region with wine production and the worship of the god Dionysus. Homer had named Mantinia "polyampelo gi" which means "land of many vines". Mount Mainalo was also home to Pan and the Ancient Arcadians worshipped the god Pan to the same degree that they worshipped Dionysus.
In fact, this is one of the coldest wine-growing regions in Greece, despite not being at the highest altitude. Cool temperatures in summer slow the ripening sufficiently for the grapes to retain their characteristic acidity and harvest can sometimes come as late as October, normally the latest harvest in the country.
Moschofilero is an indigenous grape to the region and one of the most interesting Greek varieties, it has a special aromatic profile and retains freshness and high acidity. It is considered a grey variety and some clones have a more reddish hue, hence the possibility to make an intriguing Rosé version through longer skin contact.