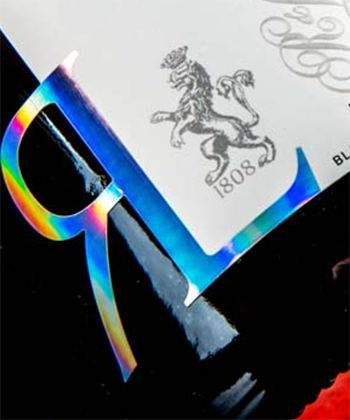 R & L Legras
France, Champagne
http://en.champagne-legras.fr
The Legras have a history in Chouilly that certainly goes back to the sixteenth century, and their association with viticulture can be traced back Honoré Legras who bought vines there in 1808. In the 1950s his descendants, brothers René and Lucien, set up as a récoltant-manipulant and in 1972 changed to negociant-manipulant since they were buying grapes to supplement what they grew on their on five hectares. Gérard Barbier, an employee of the brothers, took over and ran the house for over thirty years, eventually handing over to his son Jullien.
Legras make Chardonnays from the Grand Cru classified village of Chouilly at the beginning of Côte des Blancs (except the rosé, coloured by red wine they source in Ambonnay). Well known and highly-respected in France it is used by many top-flight restaurants as 'house' champagne, including the Tour d'Argent and Guy Savoie. The house style exalts the softer and creamy style of Chouilly Chardonnay which is so often more approachable than the firmer wines of the other Côte des Blancs villages.
L&S's association with R & L Legras goes a long way back - as it was the house Champagne of Steven Spurrier's shop 'Les Caves de La Madeleine' in Paris when Charles Lea worked there. Since the original L&S shop was on the site of the London 'Caves de la Madeleine', Legras Champagne was already known in the neighbourhood and it seemed sensible to go on offering it - and it has been on the list ever since.
These are elegant, polished wines, as befits their association with fine dining. They demonstrate the full, ample character of Chouilly chardonnay, yet contrast this with a vivid acidity and structure that keep the wines fresh for a long time and contribute to their notable longevity. Of all the producers in the village of Chouilly, R. & L. Legras creates the most sophisticated and refined champagnes.

The non-vintage blanc de blancs is a fine introduction to the Legras range, and the same blend is poured as the private-label champagne of prestigious restaurants such as L'Assiette Champenoise, Guy Savoy and La Tour d'Argent, reflecting Legras's focus on fine gastronomy.

Peter Liem, ChampagneGuide.net (Jun 2019)
I'm getting into grower Champagne at the moment. Some stunning wines, often at very good prices. This is lovely: it's from R&L Legras in Chouilly, the most northerly village in the Cotes des Blancs, and it's the same price as a Grand Marque NV. Which is nuts. I've reviewed wines before from them here, here, here and here before. Jamie Goode, www.wineanorak.com (Aug 2015)