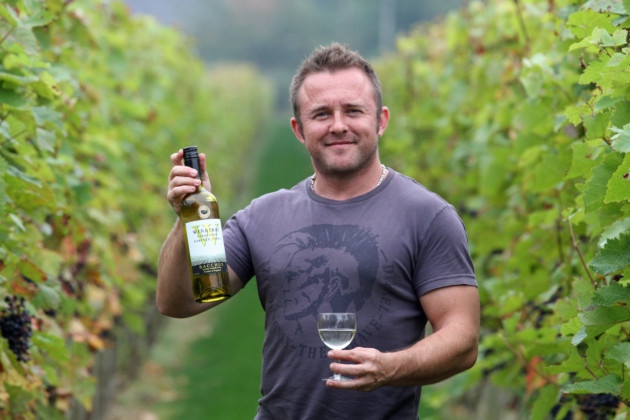 Winbirri Vineyards
United Kingdom, English Sparkling Wine
The county's Winbirri Vineyards Bacchus 2015, which costs £12.95, has been named the best white wine made from a single grape variety. It has beaten anything that the French, Germans or New World could offer at the 2017 Decanter World Wine Awards.
Read more: http://www.dailymail.co.uk/news/article-4520492/Norfolk-s-Winbirri-Vineyards-Bacchus-2015-wins-award.html
Other reviews and comments
A Norfolk wine has made a strong case for joining wine world royalty, after winning one of the Decanter World Wine Awards' most coveted medals. Winbirri Vineyards' Bacchus 2015 was awarded the Platinum Best in Show medal for the best value white wine made from a single variety. That variety is Bacchus, a grape relatively untouched by most of the wine world, but which has found a home in the fledgling English wine industry. Winbirri's victory lays down a strong marker for English still wine, which has been overshadowed by the country's emerging sparkling wines.

'I think I might retire now,' joked Winbirri's owner and head wine maker, Lee Dyer. 'It doesn't get any bigger than winning a Decanter award.' When the award was announced, Dyer said he spent most of the day welcoming news crews and fielding media queries. 'For every call I take I am missing another five calls,' he said.

Winbirri Vineyards, Bacchus 2015 is the 'perfect aperitif', according to DWWA expert judges. They complimented the wine for its 'complex, oily nose with spice, elderflower and citrus', and ts 'very elegant and delicate palate with a slight spritz and a long, clean finish'.

...

Only 34 Platinum Best in Show medals were awarded at DWWA 2017, out of more than 17,200 entries. To secure the top prize, Winbirri's Bacchus was first awarded a Platinum medal for the best UK white. It was then pitted against its peers from all over world, coming out on top as the overall best value white single varietal.
Decanter Magazine
(Jun 2017)