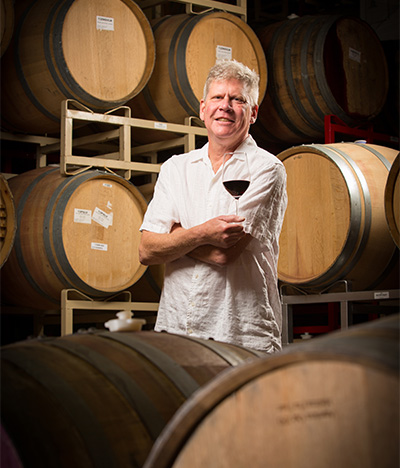 m2 Wines
USA, California
Layne Montgomery is a charming, colourful character and a very talented winemaker. Self-taught he started this fantastic project in 2004, creating dynamic, artisanal wines from distinctive vineyards on the West side of Lodi, California.

Some vines are now over 100 years old, which is remarkable for this often forgotten part of the wine world. He eschews French oak for American oak. 'French oak is too delicate, he says. 'It's like putting lipstick on John Wayne'.

The wines have simply got better and better as Layne has honed his craft and he is now making stand out wines for the region. When we met him on a balmy August night amongst the vines of Lodi we were immediately enchanted by his stunning wines and amusing, outspoken character. These are wines with personality and a refined sense of place.
'Intelligent. accessible. slightly outspoken.' m2 Wines creates small-lot, artisanal wines that express the character of the vineyards we source and the nuance of their fruit. Complex, balanced, and well-structured, m2 wines are cellar-worthy, but can be enjoyed right now. Discover what happens when old-world craftsmanship meets modern winemaking. Winemaker's notes (Aug 2016)