Domaine des Hâtes
Pierrick Laroche's father farms cereals, and was not very concerned with his family's vineyard, the production of which was sold to the co-operative. Pierrick took them out of the co-operative, and 2010 was his first vintage making wine under his own label.
Pierrick is clearly a very talented winemaker. He currently manages 25 hectares of vines in Petit Chablis, Chablis and Premier Cru, with additional fruit being bought to make his Beauroy and Grand Cru Bougros.
In preparation for bottling under his own name from 2010 onwards Pierrick stopped using pesticides and herbicides in 2009 and has since then manually worked the soil - this great change in practices has seen superb results in the quality of fruit he is now picking.
It is all about freshness and precision here. Classical, deeply mineral wines. Picking perhaps earlier than some of his neighbours Pierrick captures beautiful acidity and brightness of fruit - he then loves giving the wine a long élevage in tank to build texture and weight and complexity. He is not averse to using oak - but it is done at a very minimal level with just the 1er Cru wine having less than 25% oak ageing. The results are bright, elegant wines but with a real shape and feel - classical, but interesting Chablis.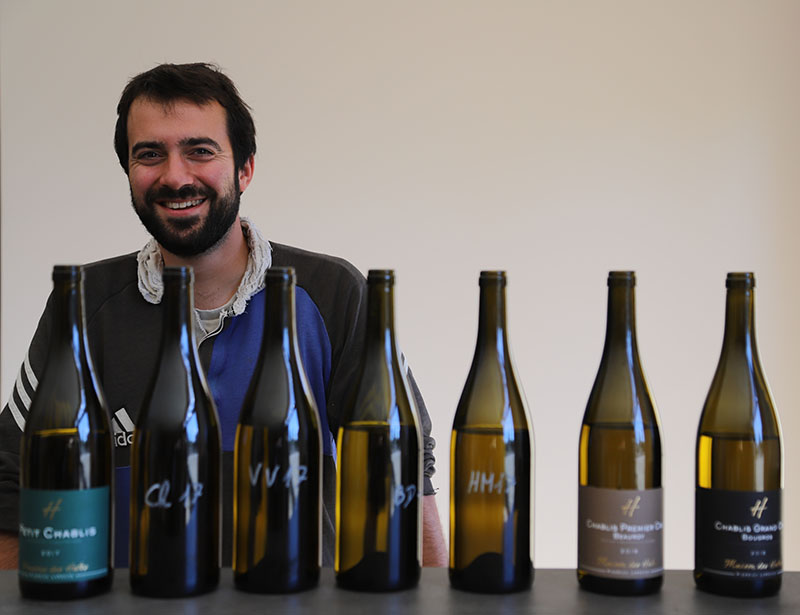 2020 CHABLIS 1er Cru Butteaux Domaine des Hâtes
This was entirely made in barrel, but no new wood - 3-5 year-old barrels. Tasted when just out of barrel, so a little hard to discern, but this is a very classic style from a vineyard with quite aThis was entirely made in barrel, but no new wood - 3-5 year-old barrels. Tasted when just out of barrel, so a little hard to discern, but this is a very classic style from a vineyard with quite a lot of white marl, with weighty presence and firm mineral underpinnings. Great length shows there's even more to come. Drinking range: 2023 - 2033L&S (Oct 2021)

Magnums, case of 3
In Bond

Domaine Denis Pommier
Founded when the Pommiers inherited 2 hectares of vines in 1990. Isabelle and Denis bottled their first wine in 1994 and now have 18 hectares of vineyards, which are run according to biodynamic principles (which have sadly cost them dearly in terms of lost crop in 2016 and 2017).
The Petit Chablis is a model of brisk freshness - made entirely in stainless steel. The two named 'lieu-dits' of Chablis 'village', Les Reinettes and Croix aux Moines, are about a hectare in total. It's a north-facing slope which catches the sun late in the day. Reinettes is on pure Kimmeridgian clay, under Croix au Moines, which is on a thinner soil at the top of the hill, both in the same sector as Côte de Léchet. The Premiers Crus benefit from a small amount of barrel-fermentation and élevage. The Troësmes (a small parcel within the larger premier cru 'Beauroy' which the Pommiers think deserves to be identified by its correct name) is relatively rounder, while the Côte de Léchet is the one for fans of the slatier, crystalline side of minerality. Keep either of the premiers crus four to six years.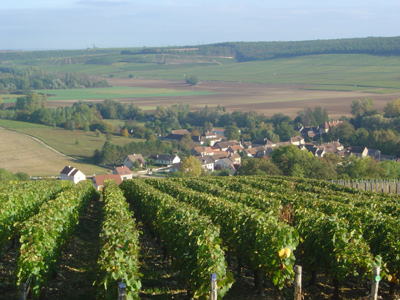 Domaine Daniel Barraud
Daniel and Martine Barraud, now joined by their son Julien and daughter Anaïs, have vineyards in Vergisson that are mostly high up under the famous rock (Vergisson lies between the two dramatic cliffs of the rocks of Solutré and Vergisson). The vineyards here are significantly higher than those of Fuissé, and are consequently later-ripening, and the wines often have a more solid structure - but all of Daniel's wines have their own character, from the Puligny-like directness of the La Roche to the fat richness of the 'en Buland', via the mineral force of the Crays.
All the wines are made keeping close to the tenets of bio-dynamics - not as Daniel says - for the sake of it, but because over the generations experience has taught them these principles really are the best way forward - as such they only ever bottle on a waning moon. All the wines see some barrel ageing apart from the Chaintré, which is aged in foudre (2/3) and tank.
As Allen Meadows wrote in 2014 in Burghound 'I have said this before, but I will say it again: no one makes better wine in the Mâconnais than Barraud. There are a few domaines that produce wines that are sometimes just as good, ... but none of them surpasses the quality he consistently produces. If you aren't familiar with the wines, you owe it to yourself and your pocketbook to check them out.' (www.Burghound.com).
The Domaine is working toward organic certification. This year sees some changes, as the villages new Premiers Crus come into action with the 2020 vintage. The Barrauds have four vineyards that will see this recognition and upgrade in status: 'En France', 'Les Crays', 'Sur la Roche', and la Verchère, although this last one will change its name to 'La Maréchaude' but retaining the parcel name of Verchère too. It's one of those oddities of such classifications that the vineyard which has consistently produced the Barraud's best wine all the years that we have known them, 'En Buland', is not going to be elevated to Premier Cru status, failing on a couple of technicalities...

Domaine Fernand & Laurent Pillot
The origins of the Pillot family in Chassagne can be traced back to the eighteenth century, when they seem to have been coopers more than vignerons. In the nineteenth century they abandoned barrel-making in favour of enlarging the property in Chassagne. Fernand and Laurent, who is the fourth generation, added to it again in 1992, and then in 2001 Laurent's wife Marie-Anne inherited half of her family's property, the Pommard domaine of Pothier-Rieusset, and Laurent and his father bought the other half. The domaine now stands at 14.5 hectares of vines across almost the whole length of the Côte de Beaune from Santenay to Beaune.
The Domaine is worked according to organic principles and is ploughed – no chemical weedkillers are used. They have also been members of the Dephy-ECO-phyto group, which works to reduce the number of treatments using copper sulphate, since 2012.
Laurent has always managed to pack in a lot alongside his running of the vineyard. He has his own plane which he flies to all corners of France, used keep and hunts hawks, and conducts the Chassagne brass band as well as dabbling in Mayoral duties - on top of being a father of three, Anaïs, Adrien and Eugène. They are all mad about the alps and disappear up the mountains at regular intervals.
Laurent's eldest son Adrien has been travelling the world making wine all over the place for the last few years having completed his training in Beaune. Bringing back lessons learnt in Australia, South Africa and California (and from a stint at Lea & Sandeman). During harvest Adrien is now the one in the winery while Laurent takes charge of the picking team. The wines have long been L&S favourites in both red and white - they represent excellent value, and they age very well too, despite being attractive young. The whites are precise and pure, and not lacking for body and generosity, while the reds are velvety and juicy, beautifully balanced even if drunk young on their expressive Pinot fruit. The domaine was rightfully heralded in Decanter Magazine as 'an address that deserves to be better-known'. Great value and real pleasure across their range.
The Pillots 2019 harvest was not that bad in white, they said, down 15%, but the reds are down 30%. In general they are happy with the balance in the wines because it was very hot, but the acidities are still good. We discussed Adrien's wish to do a longer élevage for the whites, but the problem that if you take the wines out of barrel that means keeping them in vats with floating tops, and they are not mad about the practicality of that. For now most are bottled after a year, but the Vide Bourse and Grandes Ruchottes will stay in barrel until the spring. They use little SO2 to begin with, gradually stabilising the levels once the wines are back in tank, and still finishing with low levels. They like ripe grapes: 'there's a kind of fashion to be the first to pick in Burgundy - they want to keep the freshness but all they get is acidity and tannin'. For the reds, they don't do massive extraction - 3 pigeages only in the middle of the fermentation, but they do a lot of pump-overs.
With Adrien in the winery and Laurent orchestrating the picking - 2020 was a swift and early harvest here - all done by the end of August - for the first time in their history. Quantities are down across the board, but Adrien is not too worried - as their losses are minor, particularly in White. Above all they are pleased that the quality is high this year. These are charming, crowd pleasing wines - that will immediately please, for their joyous open-knit fruit - but there is so much matter here that these wines should live well for a good long stretch too.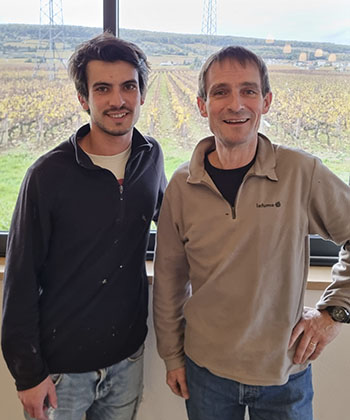 Domaine Henri Germain
Jean-François Germain was joined in 2018 by his daughter Lucie - who is now helping to run this small (7ha) domaine.
The Chassagne vineyards came through his mother, a Pillot, and Jean-François is married to François Jobard's daughter, so they are quite intertwined with some of our other producers. The Poruzots comes from the rows next to Remi Jobard's. In terms of winemaking the Germains are always happy to let nature take its course, and in the vineyards they follow as natural a system of viticulture as possible (organic, not certified).
These are concentrated, tightly wound wines from one of Burgundy's coldest cellars. Alcoholic fermentations can take months and the malolactics are often late, so they have always gone for long élevage in old barrels, always for two winters, and the Premiers Crus usually for 22 months. Slow to develop, they show wonderful crystalline purity. New wood is used very sparingly, just to replace barrels sold when they get to ten years old.
Jean-François told us that like in 2019 they were well down on an optimal harvest sadly in 2020 - having harvested the reds first and found very little juice - the Whites did come as a happy surprise, as there was actually quite a good amount of juice in the berries. The reds had suffered far more from the drought, producing another 'demi-recolte'. What they have is wonderful though - so another upside to this stellar producer - a fabulous set of wines here in 2020, in both colours.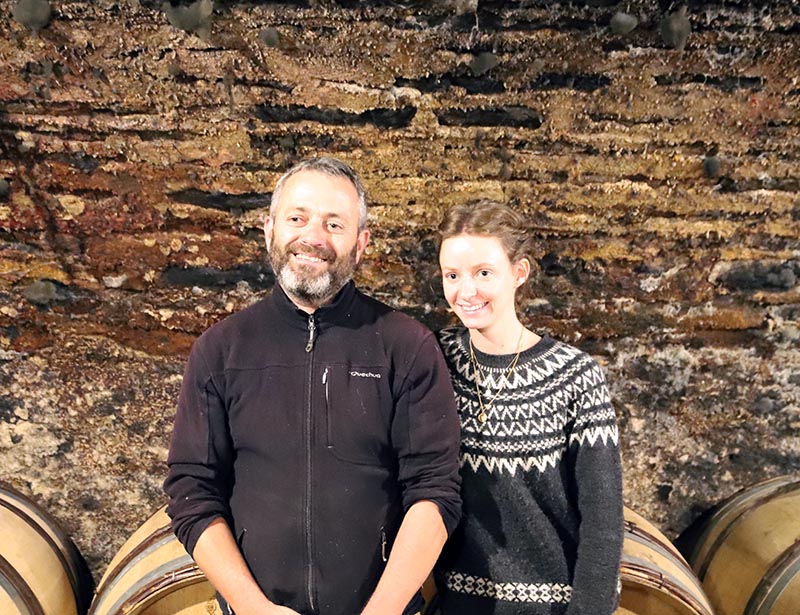 Domaine Rémi Jobard
Rémi has been making small qualitative changes ever since he took over here. The entire vineyard is cordon-pruned, so yields are naturally limited. There has been no use of fertiliser since 1994, and the vineyard is grassed-over to encourage the vine roots to go deep. The domaine has been certified organic from 2008. He says that the two most important things are the absence of weedkiller (and thus the necessity to plough, which cuts any surface roots and makes the vine go deeper) and not adding any fertiliser which again makes the roots go deeper to find nutrients.
Rémi has two vast presses, to enable him to press very slowly over six hours, and this has resulted in a big jump in finesse. The élevage now lasts nearly fifteen months, so as to allow the wines to develop slowly and to avoid fining. As a result these are wines which take a moment to show, but which reward the patient with complexity and great depth of flavour.
Rémi made a move from traditional barrels to foudres made of a mix of French, Austrian and Slavonian oak, constructed by Austrian cooper Stockinger, and having added a new one (or two) each year, there's barely a normal barrel left. He likes the way the wines develop in these large volumes, in which the 'oaking' effect is minimised.
In 2020, says Rémi, there was a phenomenon of concentration by the lack of water, so that while there are some aromas of a hot vintage, the acidity stayed well. He started picking on the 27th August with a small team, and then the full team got going on the 1st of September. The wines remain citrussy and bright - and very concentrated in every aspect. Alcohols are in the range 13-14%.
We are again very excited about Rémi's two red wines this year, both of which are excellent.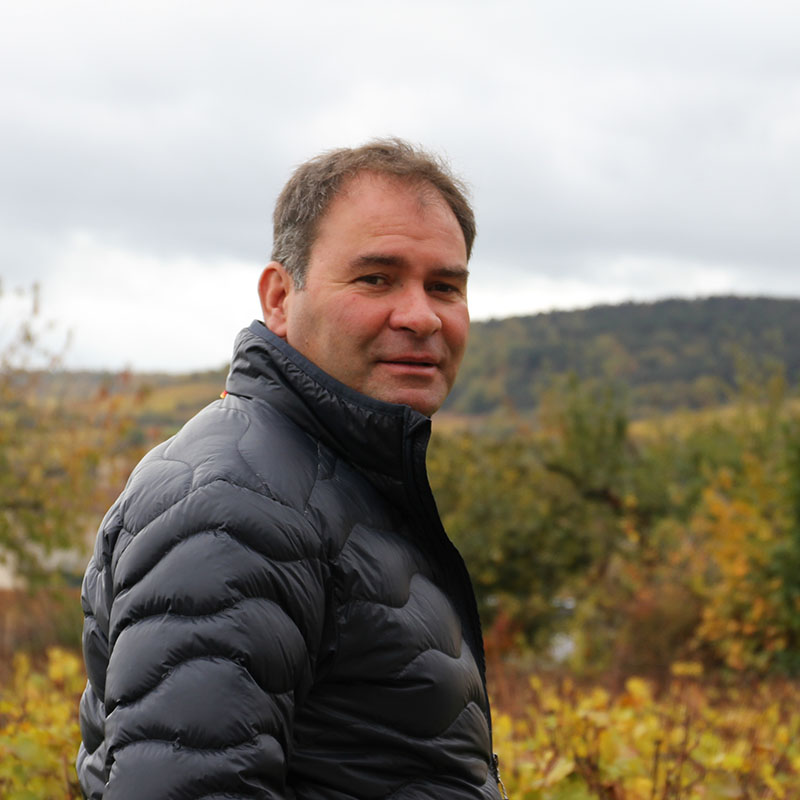 Joseph Drouhin
Despite the size of their vineyard holding, not all Drouhin's wines come from their own domaine, but most of the other wines do come from long-term contracts, such as exists with the Marquis de Laguiche wines. In all but name these wines are 'Domaine' wines, and the vineyards are cared for and the wines vinified with exactly the same care.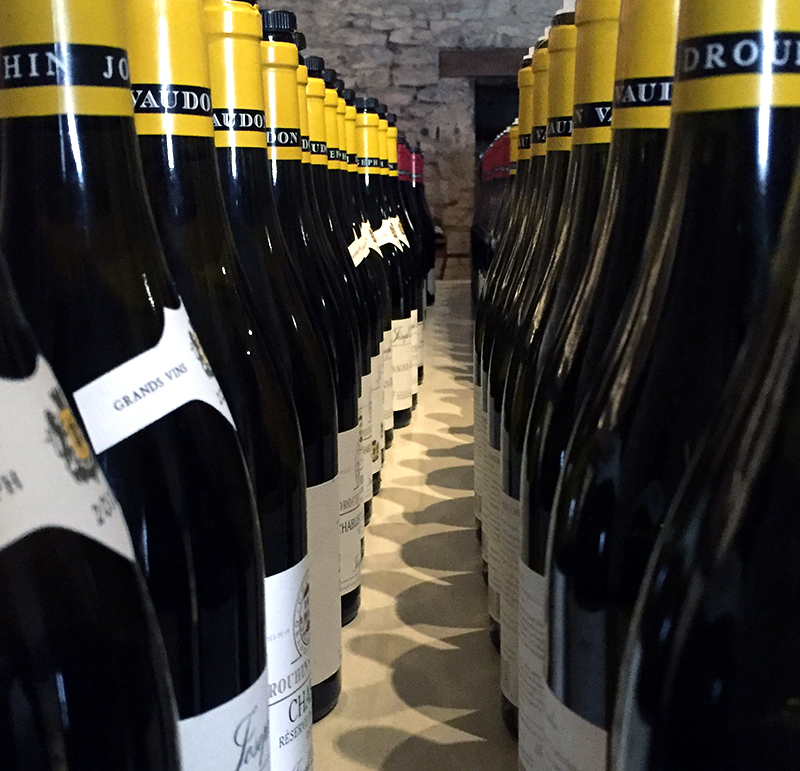 Domaine Joseph Drouhin
Joseph Drouhin, founded in 1880 and still family owned, are one of the most well-respected names in Burgundy, especially through their flagship wine, the iconic Clos des Mouches.
A huge part of the Drouhin production comes from their own domaine fruit (78 hectares), and much of the rest comes from contracts such as that with the Marquis de Laguiche, who shook hands with the grandfather of the current generation, agreeing to let him manage his vineyards which included an important part of Le Montrachet; this collaboration endures. Today, the fourth generation is at the helm
Small refinements continue to be made here. The presses have been changed - a reversion to basket pressing for the reds, and for whites the presses are open - along with a number of other growers they are following the trend to think that slight oxidation of the juice before fermentation is not a problem and may add complexity as well as avoiding later problems of premature oxidation in bottle.
For the reds there has been the introduction of selective whole-bunch fermentation in the Côte de Nuits wines. The house style remains one that 'emphasises the natural elegance of great Burgundies' as they describe it. The domaine is all cultivated with an organic and biodynamic approach.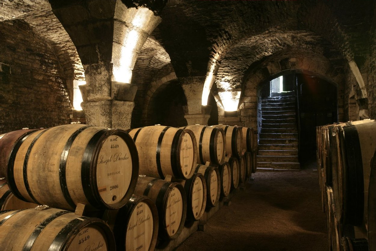 Thibault Liger-Belair Successeurs
The lack of the word 'domaine' in the name signals that this is a négociant wine from Thibault Liger-Belair. Thibault buys the grapes he picks having tended the vines with his own team, so that the wines are domaine wines in all but name.