La Grande Toscana - 2010 Brunello di Montalcino and other new releases
Great excitement surrounds the new releases of 2010 Brunello.
This offer is a rounding-up of some of the recent releases from Tuscany from our producers and also a Tignanello and Guado al Tasso 2011 from Antinori's estates. For now we have pricing on the Brunellos and the Antinori pair, the pricing on the others will be announced in the last week of February. Orders placed now will be reconfirmed once prices announced - but are still 'in the queue' for allocations if there should be a shortfall, so do ask now.
There will be more to come from Tuscany around the time of the release of Sassicaia in early April, but for now the greatest buzz is probably that which surrounds the new wines from the much anticipated 2010 vintage in Brunello di Montalcino.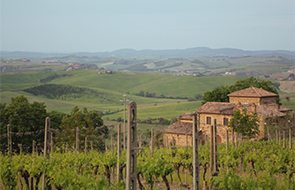 "The 2010 is certainly a historical vintage." - "I was amazed by the beauty, balance and intensity of the wines. They showed such energy and intensity yet were rich and deep on the palate. And most have a fascinating savory, almost salty character that makes them succulent and incredibly satisfying to taste." (JamesSuckling.com)
"The wines are amazing quality," says Roberto Guerrini, the owner and winemaker of Fuligni, one of the finest and most consistently outstanding Brunello producers. "It is the vintage of my lifetime."
"This is a vintage in which Sangiovese is allowed to shine. It is a variety that needs a long, even ripening period to produce wines of real breed, tension and ageing capacity.... The only problem is that because the vintage has been hyped in certain quarters since last December, and is followed by 2011, which looks a little less even, stocks are not going to last long." Walter Speller, JancisRobinson.com.
ORDER
COLLECT
ORDER ONLINE AND COLLECT FROM ONE OF OUR SHOPS