Neatly carrying on our Spanish theme from last week, Victoria Moore gave a tantalising write-up of the genial Albert Jané Ubeda's 'Acústic Red – Vinyes Velles Nobles – 2010' from Montsant in the Daily Telegraph wine section last week:
"Montsant is a region in north-east Spain which surrounds fêted Priorat like a halo. This very delicious red, made from garnacha and cariñena, has an incredibly silky feel, and like a classic dish refined by a great chef it manages to achieve richness and lightness at once. Flavours dance: a skein of smoke, a sweet ripeness, a pretty fragrance…" 
Spain's 2013 Gourmets Guide has also just rated Acustic Red 2010 as one of the best wines in Spain with 9.50 / 10 points, just 0.15 of a point behind Vega Sicilia Unico Reserva Especial – one of Spain's most illustrious (and expensive) wines!

At just £14.75 per bottle or £13.25* case price Acústic Red 2010 offers fantastic drinking at quite remarkable value.
The wine:
This organically grown Grenache – Carignan combination is a rich and powerful wine that offers an intensely rich deep colour, with concentrated ripe, aromatic fruit, which contrasts nicely with the more poised and mineral driven Loidana 2007 from last week.
Reviews:
As further testament to Albert Jané's skills, both in the vineyard and in the winery, the estate's other wines that we have in stock have recently been given an array of accolades in the wine press:
" Guía Vino 2013 ('Spanish Wine Guide') the Spanish wine critic Juan Fernandez-Cuesta awarded Acustic Braó 2009  93/100 points,  placing it among the best wines in Spain.
"VINO Y GASTRONOMIA magazine highlights in "Los 300 mejores vinos" (The 300 best wines of Spain in 2012), the Auditori 2009 with a rating of  92/100 and Acustic White 2010 with 91 / 100; both among the best wines in the red and white categories respectively. "
" At Guía Peñín 2013 – the point of reference for the Spanish wine industry – 9 wines achieved over 90 points in the DO Montsant category ".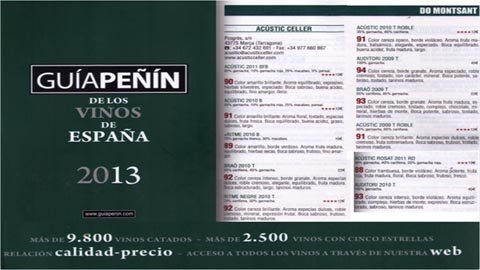 n.b. Acustic White was also on the wine list at the world renown 3 Michelin star restaurant El Bulli.
The owner, his vineyards & production:
This tiny production from very old vines in the DO of Montsant (neighbouring Priorat) is the pet project of Albert Jané Ubeda and his wife. Planted with Garnatxa (Grenache) and Samso (Carignan) the vines are between 25 and 70 years old, in harsh and stony soils of sand and stones.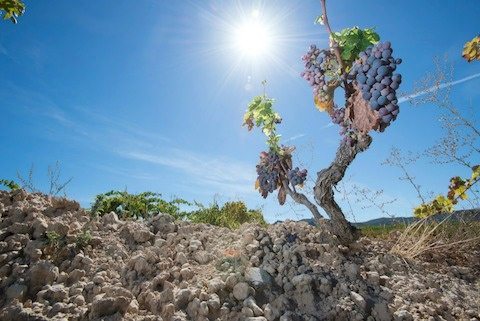 Albert's philosophy is to create wines that 'express and revindicate the quality and singularity of the traditional viticulture against the globalisation of the international varieties and modern wine making style'.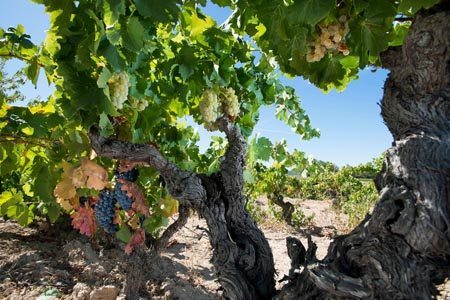 Hand picked grapes, traditional vinification (small wooden press), prudent use of oak, and bottling without fining or filtration, make these some of the most exciting and expressive wines we have tasted from this upcoming region.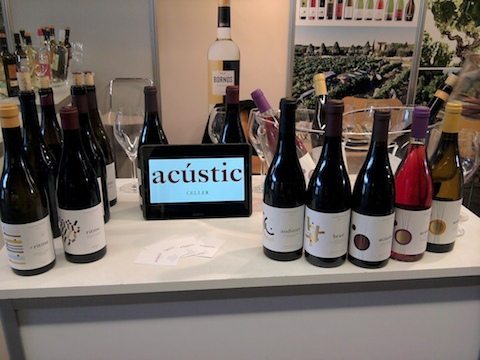 All of these wines are available on our website here or do drop by one of our shops in Barnes, Kensington, Chelsea or Fulham and say hello!
(*You can mix any 12 bottles of wine on our website (or more) to get the 'case price' for each bottle.)