To the relief of many, the organisers especially, Sunday 29th September dawned a dry day, the sky decorated with cloud, but cloud hanging in a blue sky. After the Biblical deluge that forced abandonment in 2012, the 2013 Chiswick House Dog Show was to proceed in good weather. A highlight of the Chiswick social calendar, the Dog Show gives people a chance to show off their pampered pooches, to gaze upon stalls piled high with doggie accoutrements that they didn't know they didn't need (but, somehow, manage to go home with) and wander in the pretty grounds of Chiswick House and be Chiswickian. Crufts this is not, it's a family afternoon out with a canine theme. Alongside the obvious dog themed stands, there are various venues for bodily refreshment – burgers, crepes, some fiendishly tempting cakes, beer, soft drinks for the children and wine, but not just any wine, LEA & SANDEMAN wine.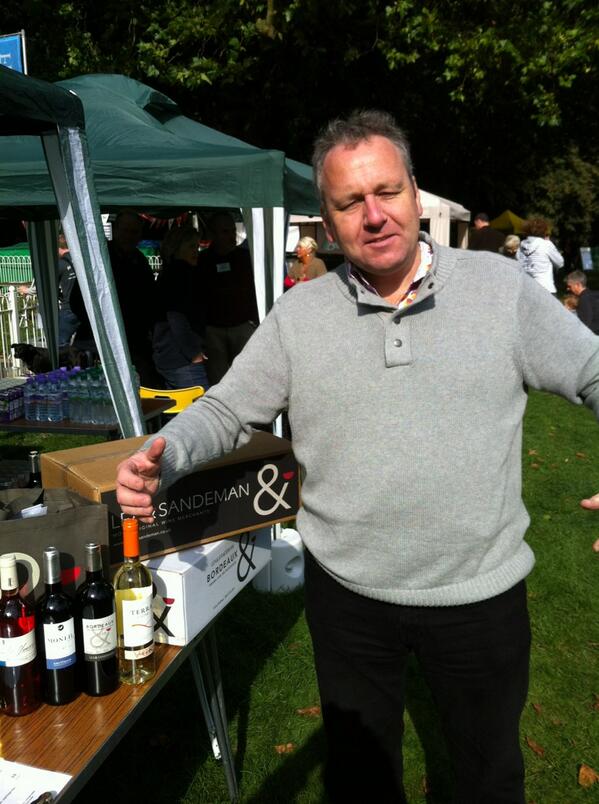 Serving wine from plastic tumblers is, perhaps, not ideal but necessary in the circumstances. We have the wines to cope with the indignity none the less. The super value Las Corazas 2012 Macabeo with its zippy freshness and clean fruit was the best seller ("it's like an Albariño" said one happy imbiber; I might not have been quite so bold, but I see what she meant). Keeping the Iberian theme going, our 'premium' offering in the whites was Peter Bright's Terra d'Alter 2012 Viognier, perfumed and enticing but still nice and dry. Few countries offer better options for 'value' red wines than Spain, so our basic red was the warm and seductive Monfils 2011 Garnacha – enough fruit and depth to shine in a plastic cup, bright and sunny enough for a bright and sunny afternoon. But most red drinkers were taken with the LEA & SANDEMAN 2009 Bordeaux with its crisp 2009 fruit and gentle cedary edge. And, late September it may have been, but the sun was up, we were on a cricket pitch, and we were determined to keep Summer going a bit longer, so we were offering a rosé too – the Domaine les Yeuses 2012 La Gazelle Rosé –  which is an absolute charmer; dry, soft, full of slightly creamy red berry fruit, a shade darker than is fashionable, but super delic' and stunning value.
A fun and tasty afternoon was had by all and we, as ever, look forward to next year. With thanks to CHOW and their excellent team of volunteers for a) putting on an excellent show and b) letting us be there.
Woof woof.