The greatest heights of Pinot Noir seduction are reached on the golden slopes of Burgundy but, often, at prices that make the eyes water and the wallet clench. The Kiwis can sort you out a pretty decent drop for around twenty notes, but to get true holding hands in the moonlight sensuality still takes a little more investment. The quest for good value Pinot Noir is a noble one, but a challenging one, and a path that will lead you to many places. One place you might not expect it to lead you, however, is Argentina.

Barda 2011 Bodegas Chacra – £18.95 Bottle or £17.95 case price
The Barda 2011 Bodegas Chacra is our best value Pinot Noir, the best value Pinot Noir you will find this side of a day dream. It's not our cheapest Pinot Noir – although in the stratospheric scale of Pinot Noir pricing it sits fairly and squarely at the cheaper end – but factoring what you pay against what you get, it's the best value by a country mile.
Bodegas Chacra and the Winemaker

Piero Incisa della Rocchetta, of the family who own Sassicaia, happened upon two gnarled old neglected vineyards of Pinot Noir vines in Patagonia in the early noughties and immediately bought them.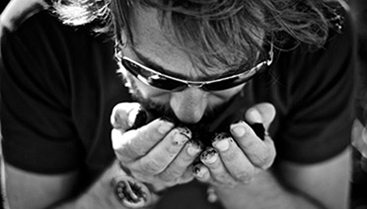 Piero Incisa della Rocchetta
Planted, respectively, in 1932 and 1955, ungrafted, they were a wine lovers dream find. Lying in the ancient Rio Negro Valley in Patagonia, these are some of the most southerly vineyards in the world, 620 miles south of Buenos Aires, 1,240 miles north of Tierra del Fuego, and roughly equidistant between the Andes Mountains and the Atlantic Ocean. Mendoza this is not.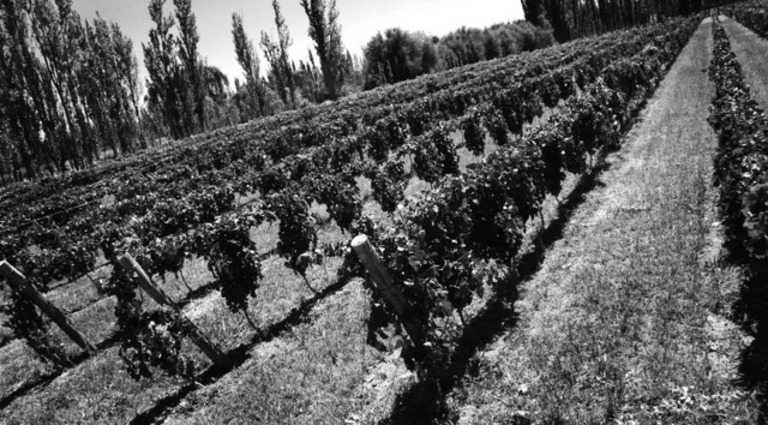 Bodegas Chacra Estate Vineyard
This is an arid, dry region, with low humidity, but pristine air and great luminosity, because there is no pollution. Desert provides a natural barrier so there is a complete absence of vine disease and pylloxera (hence the thriving ungrafted vines). This allows for all work in the vineyard to be completely natural, in fact both organic and biodynamic.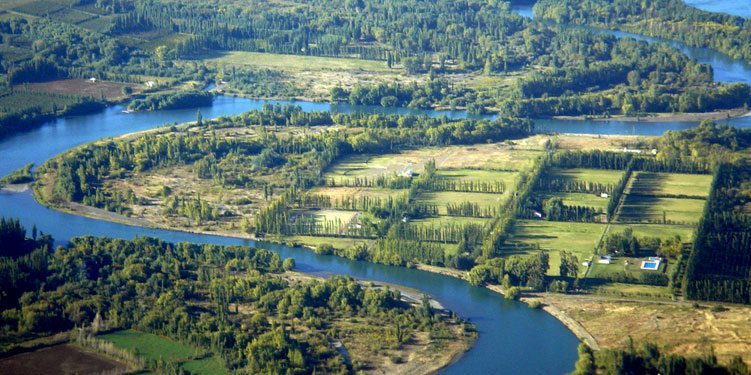 Patagonia – Argentina
Grapes from the original 1932 and 1955 vineyards are used to make astounding Pinots, very collectable, very special and available in tiny quantities. Some newer plantings on the site of the 1932 vineyard form the backbone of the 'Barda' Pinot Noir, along with wines eliminated from the grander two cuvées.
The Winemaking
'All Bodega Chacra wines are 100% certified organic and biodynamic.'
The winemaking is as natural as possible, with no mechanisation at all in the winery. Gravitational pressing and natural yeast ferments, fermentation in lined cement vats, followed by 12 months on the lees in top quality Burgundian oak barrels and finally bottling without fining or filtration.
Food Pairing
The Barda is a silky seductive Pinot Noir with precise clear fruit, bright refreshing acidity and a long finish. Light enough to be drunk on its own, fruit-filled enough to be great with the cheese-board but, like all good Pinots, astounding with even the heartiest of roast dinners.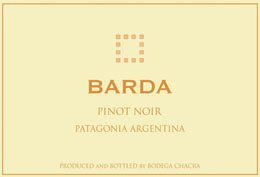 What the critics say
"Medium red, a bit pale at the rim. Reticent but ultimately highly perfumed aromas of strawberry, raspberry, flowers, pepper and herbs; showed a darker cherry cola note with aeration. Precise, juicy and seamless, with a savory saline touch to the redcurrant and raspberry fruit flavors. On the light side but subtle, energetic and long for pinot in this price range."
90 points, Stephen Tanzer's International Wine Cellar
"Pinot noir is a difficult grape to work with, presenting its own set of problems both in the vineyard and the winery. When everything clicks and it works, however, it's difficult to imagine anything better: the best have a silken texture and ethereal aromatic quality that is not like anything else. Argentinian examples rarely exhibit the qualities that have led some of the variety's devotees to coin a new word: "pinosity". But this one, from an Italian-run project down in Patagonia, most certainly does. Graceful, floral and pretty, but with earthy, subtly mineral depths, it's a sensual treat at any time of the day."
David Williams, The Observer
To order
If you would like to order, simply click through to our website.  Case: A dozen bottles would be £215.40 (£17.95 per bottle).
Large Formats: Magnums of the Barda 2011 are also available at £42.95 per magnum – now that would look the business at your next dinner party…