'The 2010 vintage in Barolo is shaping up to be a modern-day classic. The cool growing season produced transparent, vibrant Barolos that pulsate with tension, crystalline purity and site-specific nuance.' (Antonio Galloni, vinousmedia.com)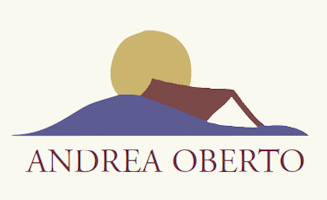 'Despite keeping a much lower profile than many of his colleagues Fabio Oberto makes wines that can hold their own with the best producers, not just in La Morra, but in Piedmont.' erobertparker.com
On one view there was nothing too extraordinary about the climate for Barolo 2010 – a year with a damp spring followed by a short, warm but not exceptional summer was made special by the long fine autumn which allowed the grapes to ripen serenely and evenly before a harvest in fine conditions around the 10th of October.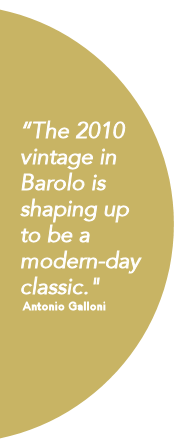 It was perhaps this lack of excess which has made the wines from the successful sites so fine and harmoniously balanced. As Antonio Galloni put it, 'the cool growing season produced transparent, vibrant Barolos'. If you've ever made the mistake of thinking that Barolo is some kind of monster of structure and tannin, these expressive, silky wines from Oberto will disabuse you. These are wines with a site-specific character to rival Burgundy, and this is just the kind of vintage we talk about in Burgundy where the quality goes right down to the interaction of the grower with a specific site in the specific vintage conditions. 'One defining feature of this vintage is the variability and definition of the different vineyards…' jamessuckling.com
As James mentions, some of the better vineyards were La Serra, Brunate and Rocche dell'Annunziata among others.
Tasting with Fabio Oberto this year was a huge pleasure again, as every year the quiet son of the founder Andrea is taking more and more steps to refine the winemaking. In particular his use of oak has become immeasurably more subtle, favouring malolactic in barrel, but ageing nearly all in big casks and rejecting barriques. It is clear that Fabio is going to be in the vanguard of his generation of Barolo producers.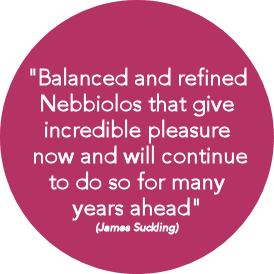 Having tasted the current release of the Dolcettos, the Barberas, the blends, all of which were among the best ever wines we have ever seen from this estate, we got to the 'basic' 2010 Barolo, and what a stonking wine this is! What is the more surprising is that you could imagine drinking it now, and will certainly be able to do so from the autumn, even if it will obviously improve over at least five years. Galloni calls this a gorgeous offering, and perfumed and gracious which gives a feel for its precision and delicacy if not quite for its power. James Suckling adds perfect tannin, texture and length, and incredible depth and power and gives it 95/100. All for a mere £195 per case (12 bottles) in bond or £228 per case duty-paid excl VAT – (that's £22.80 per bottle delivered to your cellar including VAT – a real bargain).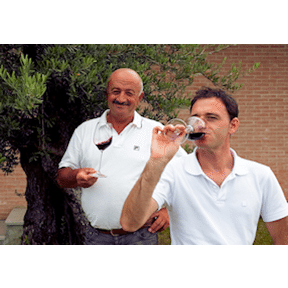 Oberto's crus, or single vineyard wines are even more extraordinary. The Albarella has a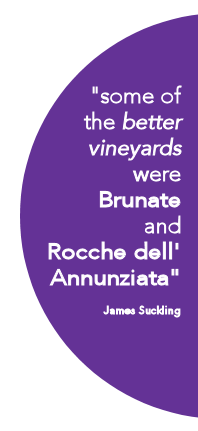 grittier depth, but still with floral aromatics mixed in with deeper fruit and a darker mineral character. The Brunate is a 'bomb', a completely compelling wine: 'Wow. Great aromas of plums, cedar, chocolate and spices. Tar too. Full body, soft and round tannins and a long, long finish. Exceptional. Best wine ever from Oberto?' asks James Suckling, giving it 98/100. (This is only £228 per six bottles in bond on this opening offer – we have a very few magnums and double mags as well). Meanwhile the Rocche dell'Annunziata is perhaps a tad harder to judge at this stage, but has the intensity and length that this vineyard always seems to produce in Fabio's hands – 'Oberto's 2010 captures the essence of this site' says Galloni. You've probably avoided buying Bordeaux primeurs this year (and who could blame you), but don't miss these. These offer prices apply to full case purchases, but the wines are here now and you can buy odd bottles at the 'normal' prices if you want to try before you buy a case or two, just search here and order online or ask one of the shops to order them up from the warehouse for collection.