In a region that is famous for making ranges of varietal wines, Patrizia Felluga wanted instead to make wines which reflect the terroir more than the individual variety. Using fifteen to thirty year old Friulano, Pinot Grigio, Chardonnay and Sauvignon vines, she crafts two exceptional wines; the 2010 'Zuani' Zuani (a full-bodied oak-aged white with lots of aromatic fruit) and the 2013 Zuani 'Vigne' Bianco Collio an unoaked refreshing blend which is our Wine of the Week.

£17.95 single bottle or
£15.95

case price*

'Pale in colour this refreshing wine gives subtle floral flavours on the nose followed by white fruit, citrus flavours and underlying minerality on the palate. There is a mouth coating texture giving the wine complexity and structure. The acidity is high but balanced out by the rich fruit flavours. Extremely refreshing and a perfect accompaniment for white meat, fish and light starters.' L&S

Patrizia is certainly at home when it comes to wine making. Her father Marco Felluga has been making quality white wine in Friuli-Venezia-Giulia for decades. In fact the family has been producing wine, generation after generation, for over 120 years. Twelve years ago Patrizia left the family business and brought her own seven hectare vineyard in the heart of Collio.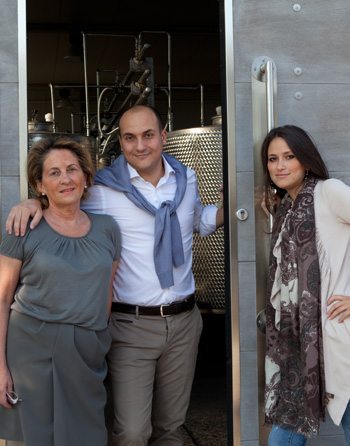 Collio Region

Collio DOC is a small area in the North East of Italy sharing a border with Slovenia in the East and Italy's Friuli Grave in the West. The area is famed for the indigenous Pinot Grigio and Friulano and international varieties such as Chardonnay and Sauvignon Blanc – all of which are used in the blend for 2013 Zuani Vigne Bianco Collio. The growing conditions could not be better for these aromatic varieties. The vines are forced to work hard in pretty poor soil (Marl and sandstone) – perfect for grapes that produce small yields but high quality wine. The vineyard also benefits from cooling breezes both from the Adriatic Sea in the South and the Alps in the North. The summer days are warm and the evenings cool giving a high diurnal range – perfect conditions for the grapes to really express their character.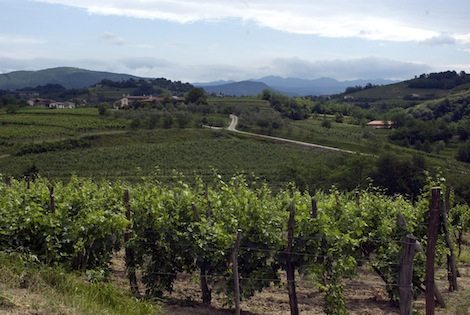 2013 Zuani Vigne
The 2013 Zuani Vigne grapes were all vinified separately before undergoing cold maceration. They are then fermented and matured in temperature controlled stainless steel tanks. The techniques are all designed to produce a fresh wine focusing on the terroir.

Or why not mix this up with some previous 'Wines of the week'?
* 'Case price' refers to the discounted price per bottle which applies to all orders of 12 mixed bottles or more