The hillsides around the southern Tuscan town of Montalcino are among Italy's more hallowed slopes, where the larger-berried Sangiovese Grosso gives rise to wines of great majesty, power and ageing ability; wines that fully justified Brunello di Montalcino's elevation among the first wave of wines to be awarded Italy's top appellation status, DOCG.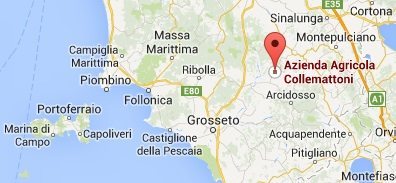 Of course, that makes Brunello di Montalcino a more expensive option, but for more of an everyday wine, Montalcino gives us Rosso di Montalcino. Perhaps easy to miss, as text books and guides tend to focus on Brunello, but Marcello Bucci's Rosso will make you sit up and take notice – a finer expression of Sangiovese for such a small shade over £15 (or under if you mix with any 12 bottles).
It is also worthing noting that Marcello studied oenology under Signora Fuligni (Roberto Fuligni's aunt)

Single bottle £16.50 or just

£14.75

case price*
'Deep in colour and packed with ripe fruit this richly textured wine is immediately and immensely drinkable. With all the hallmarks of Montalcino and very well made it represents fantastic value too.' L&S
Wine notes:



Open and ripe, it exudes fruit – dark cherries in blackberry and apple pie filling. It has nice plump weight but, nonetheless, has a crispness that keeps it lifted and refreshing. Great with Italiana food (of course), but has enough presence to do the Sunday roast, and enough bright fruit to tackle Oriental platters – and not forgetting the BBQ.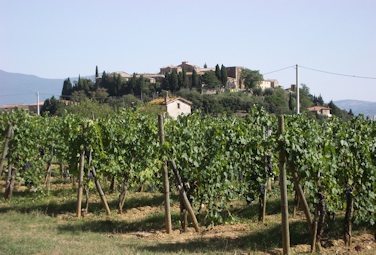 San Angelo in Colle
Brunello di Montalcino it's not – there aren't the rich tannins, the complexity, or the majestic ageing ability – but the Rosso di Montalcino is a great wine in its own right, much more immediate and accessible, and much more affordable.
Then again, if you want Brunello, Marcello Bucci does a rather splendid one of those too…
*Mix any 12 bottles from our website to take advantage of our case price discount. Free nationwide delivery for all orders over £100.