All gone. We shipped more than ever before but still the MiP* has outsold demand. There's not a bottle to be had in the land. The winery is dry. We're MiP*ped out.

What to do? Wait for the next vintage, one supposes, but you may develop a thirst before next Spring and the sun hasn't finished shining yet.
For a different, but equally refreshing choice, allow us to introduce you to :
2013 PINOT GRIGIO Ramato Collio Visintini

Single bottle  £12.95 / £10.95  case price*

The Wine and Region

From the exotically named Colli Orientali del Friuli in the top right corner of Italy, this makes use of the small amount of pigment in the skins of the Pinot Grigio grape (Pinot Grigio/Gris is a mutation of Pinot Noir) to lend a gentle coppery pink colour to the wine.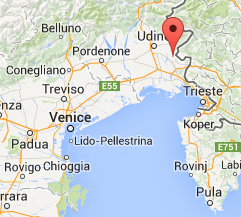 Tasting Notes
Really crisp and dry with bright fruit, the faintest hint of red berries, a soft creamy touch and a clean zingy finish. The rather stern packaging doesn't do justice to the charming wine, not to mention hiding its pinkness, but it is a gentle pretty pink.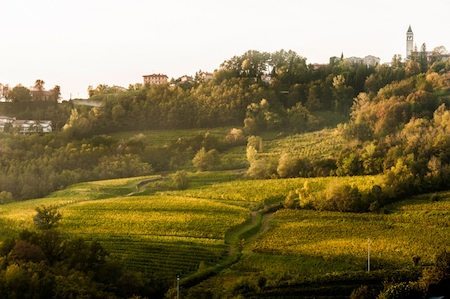 Visintini – Collio
Any odd bottles of the old MiP* you do have lurking in your wine rack or fridge have, now, acquired rare and iconic status and should be treated with due reverence, to be opened now only on the most special of special occasions. We won't see their like again. Well, not until next year anyway…