Simply put, this is one of the finest Tuscan wines you are likely to taste. A sublime blend of terroir, climate, and technical skill, Roberto Fuligni reaches the pinnacle in Brunello di Montalcino wine making.
2007 BRUNELLO DI MONTALCINO Riserva Fuligni
'The finest 2007 Brunellos from high ground, like this one, balance ripe and savoury hawthorn berries with intense and very clearly defined, slim tannins. Brilliant. Drink 2014 – 2022'.
96/100 Monty Waldin -Decanter (Sep 2014)

Origin: Italy , Tuscany
Sub-district: Brunello di Montalcino
Grapes: Sangiovese Grosso
Classification: Riserva
ABV: 14.5%
Price
75cl bottles   £66.50    Case price*   £59.50

or buy a case
Lea & Sandeman review
'2007 was that fantastic ripe year in Tuscany, the 2007 'straight' is impressive for its weight and concentrated richness, leading me to expect the 2007 Riserva would be massive and rather atypical, but this is just not the case, it's as though they saved all the finesse of the vintage for this cuvée, so that it is precise, scented with blonde tobacco (very distinctive), and on palate completely seamless, delicate and yet with soaring power and complexity. Very very impressive and really just utterly gorgeous'.
I think it will go on and on, but say  Drink: 2016-2025++?
L&S
Other reviews and comments
'Fuligni's 2007 Brunello di Montalcino Riserva captures the richness of the vintage while maintaining plenty of classicism in its structure. Tar, smoke, tobacco, savory herbs and incense emerge from the exotic, highly expressive bouquet. Layers of red fruit build effortlessly through to a deeply resonant finish. The 2007 has wonderful richness, but at the same time, it is clearly holding back some of its significant potential. Overall, this is one of the best of the 2007 Riservas.'
Drink: 2014-2027
94+ Antonio Galloni, www.vinousmedia.com
'Ginestreto Rosso'

The 'Ginestreto Rosso' (£19.50 or £17.75) now comes from a defined part of the vineyard, on clay and tufa rather than the marl of the Brunello. It is made from the outset as a Rosso, with different clones and the intention to make a wine which will be approachable at a much younger age.
Fuligni
Founded in 1923 round a Medici villa and a country convent of the Renaissance era, the Fuligni estate is co-owned by Robert Guerrini Fuligni and his delightful aunt Maria Flora Fuligni.
Together with his aunt, Roberto makes the wines with oenologist Paola Vagaggini, while agronomist Federico Ricci looks after the vineyards. The estate covers 100 hectares, of which 25 are under vine, almost all planted with Sangiovese, with a small amount of Merlot for the IGT blend. What is important is the combined height of the vineyards (350-440m), the density of planting, age of the vines (12-30 plus) and the 'galestro' soils on which they are planted.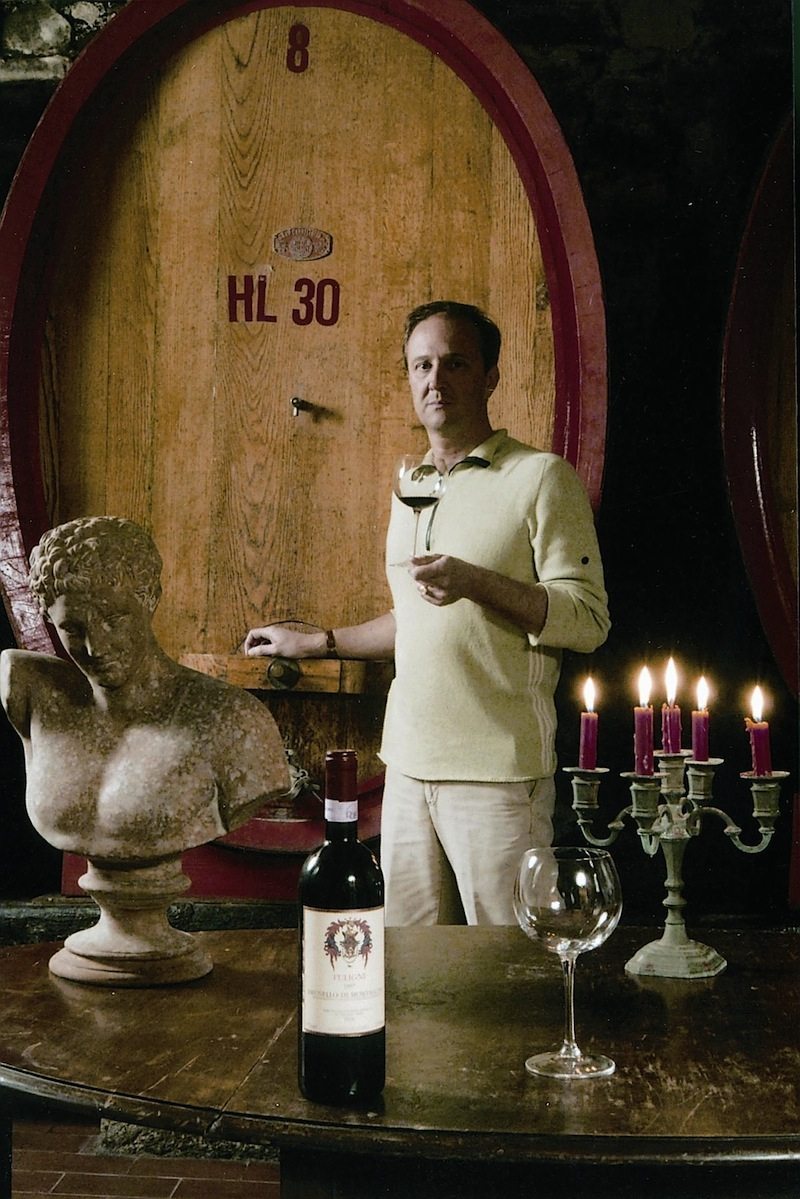 See the full Fuligni wine list and profile here
Fuligni's wines have reached international recognition for their purity of expression, strong backbone of acidity and polished tannins. These are simply the finest wines of Brunello, epitomising all that is great from the region.
* Mix any 12 bottles from our website or shops to qualify for our case price discount. Free nationwide delivery on all orders over £100. Next day delivery to central London.