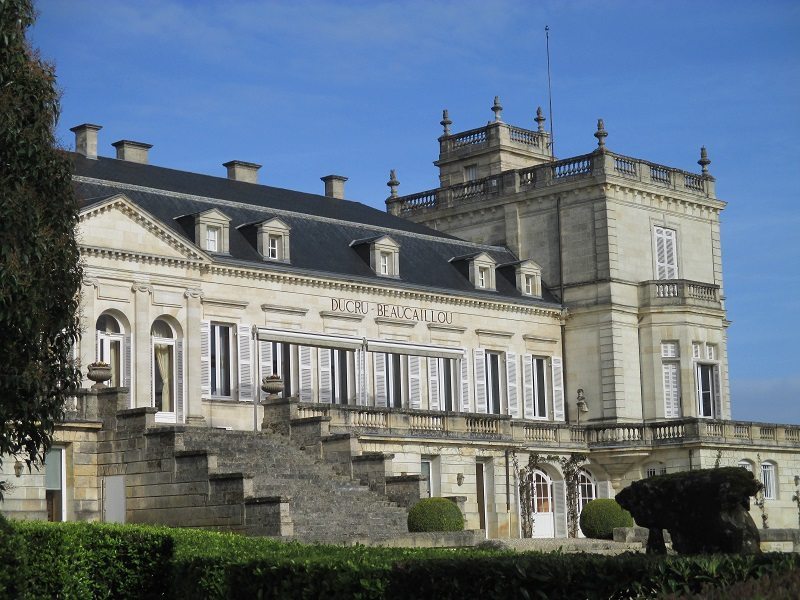 Château Ducru-Beaucaillou
This afternoon we have the release of Bruno Borie's much praised Ducru Beaucaillou 2014 (£750/12). Like Léoville las Cases (£895/12, released on Friday) Ducru has been said by critics to be close to, or even equal to the quality of the First Growths, but at less than half the price.
"another magnificent Ducru-Beaucaillou" (Neal Martin)
"Readers who can find the 2014 should not hesitate, as it is truly magnificent" Antonio Galloni
"A total success in this vintage as one can now expect from Ducru" Steven Spurrier
Bruno has helpfully collated the critic's notes on his website as below, just in case we missed any:

The other wines in this stable are also out: La Croix de Beaucaillou (£230/12) and Lalande Borie (£150/12).
Château Lafite (£2950/12) have now released their second tranche to the market which has allowed some Bordeaux negociants to release pricing. We are therefore happy to now offer this on at just a fraction more than the first tranche pricing. This looks hugely attractive, well below any other vintages in the market. We can also offer a small amount of their second wine Carruades de Lafite (£900/12).