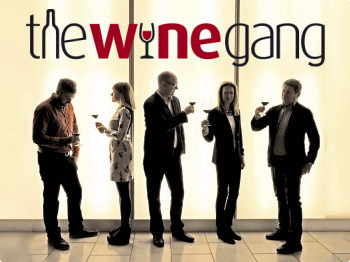 Among the eager attendees at our Autumn tasting at La Galleria were the Wine Gang, who wrote up their thoughts in their October 2015 report.
"London's award-winning independent merchant has a penchant for the great and the very good from Europe but picks its New World offerings with great care (and success) too, and all of this at very nice prices to boot."
Among the many wines reviewed were two of our old favourites scoring highly:
2009 TASSINAIA Castello del Terriccio   £24.95 / £22.95*
Fantastically complex for the price, this is a faithful favourite of L&S and once again shows itself to have a rich tomato purée depth of flavour with perky earthy spice plus it's relatively smooth in tannin already. Made with Merlot, Sangiovese and Cabernet Sauvignon. 92 points
2009 GEVREY CHAMBERTIN Domaine Thierry Mortet   £35.50 / £31.95*
A lovely Pinot Noir that has really hit its stride with a bright floral perfume fighting through that slightly-developed gameyness. The nicely woven-in tannins really let the red fruit do most the talking and the firm streak of minerality is what shines on the long finish. 92 points
Also racking up the points were two of our outstanding fizzes from our range of grower Champagnes:
EGLY-OURIET Tradition Brut Grand Cru Ambonnay  £43.50 / £39.95*
Tasty execution of this grower's Pinot Noir and Chardonnay Grand Cru fizz, with the gentle shortbread nose supplemented by the seduction of baked apples. Clean, sour and citrussy on the palate with bouncy bubbles and a subtle praline finish to lend it weight and distinction. 92 points
2007 LEGRAS Présidence Vieilles Vignes Brut Grand Cru Chouilly R & L Legras £45.95 / £41.95*
In recent years Legras, perhaps, has suffered from being in the shadows of L&S' other terrific Champagne growers Larmandier-Bernier and Egly-Ouriet. But this grower and négociant has a delicious range of its own, so much so one L&S employee even chose Legras as his wedding Champagne, we were told. This vintage – pure Chardonnay too – is in very fine fettle right now, with its nutty, malty nudge towards development and yet the lively bubbles and fresh orange tang give it freshness and purpose. 92 points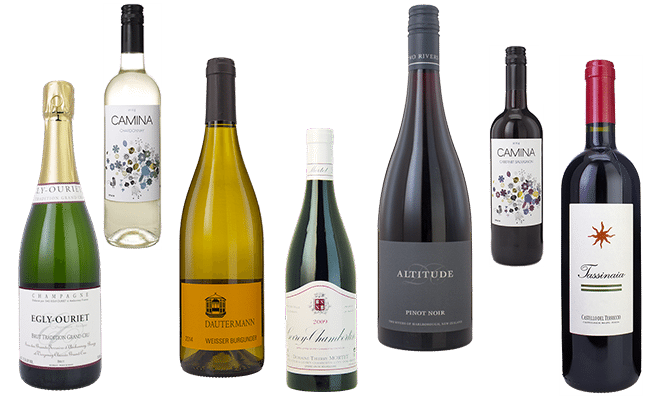 From our ever-growing New World selection they loved:
2013 ALTITUDE Pinot Noir Two Rivers of Marlborough   £25.95 / £22.95*
With 25% whole bunch fruit and 25% going into new oak, this was never going to be a shy Kiwi Pinot Noir. It has stature and presence, with the bright red cherry fruit tamed sympathetically by the careful exposure to oak. In short, it's balance between fruit and wood is very well executed. 92 points
Whilst new and just a little outré there was high praise for:
2014 WEISSER BURGUNDER Trocken Weingut K & K Dautermann   £12.95 / £11.75*
Hugely fragrant, taut and rasping with the freshness of youth, this already delivers on juicy kiwi fruit and greengage fruitiness while its flicker of grapefruit and white pepper spice provide extra edge and appeal. Three cheers for Pinot Blanc with attitude. 89 points
But, perhaps the most gratifying, was how well the two cheapest wines at the tasting showed – a pair of super-value Spaniards.
2014 CABERNET SAUVIGNON Camina   £6.50 / £5.95*
Upfront in juicy fruit with a light grip to the tannin, this might not be very Cabernet Sauvignon in terms of complexity, but if you're after an affordable and easy quaffer for the party season that delivers on ripe red fruit, here's the answer. 85 points
2014 CHARDONNAY Camina   £6.50 / £5.95*
As with this Chardonnay's red sibling reviewed this month, this is a useful fresh quaffer for the party season ahead. It holds its own with some crunchy melon fruit in a light and simple kind of way. 84 points
With a "by the case" price of just £5.95 a bottle, the Camina wines represent outstanding value – worth having about the house just in case; and, with the party season advancing toward us with unnerving rapidity, these are going to prove popular by the case.

CHELSEA | KENSINGTON | CHISWICK | BARNES
All the Wine Gang's reviews are available from their excellent web-site (subscription required).
* Mixed Case price discount for any 12 bottles or more purchased online or in-store.