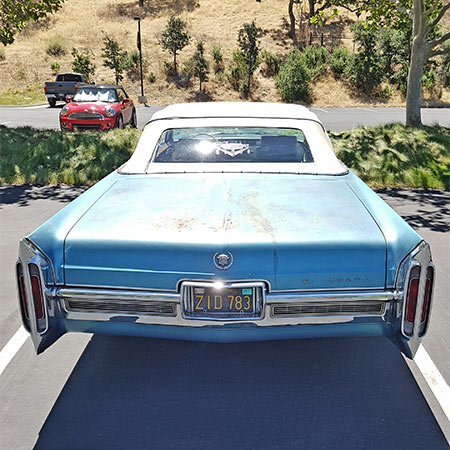 For many, Californian Wine means one thing – the big, rich, bold style – fruit-laden whoppers embodied most often by the wines from the Napa valley – but after 10 days hard study and exploration along the dramatic coastline of this beautiful state, we have learnt lots and there is great variety for those looking for more.
'In pursuit of Balance' was a group of Winemakers that got together to raise the profile of a 'new wave' of wine-making that was underway in California's cooler areas and yet was often overlooked by wine critics who had traditionally been partial
to the more velvety textured, luxuriously rich, Napa big boys. But progress has been made and things here are certainly changing.
Largely from the much cooler, coastal zones of Sonoma County this band of renegades wanted to shift the spotlight a little and through tastings and work with the press illustrate that a more restrained style can be achieved here – more balance was possible and some elegance can be found.  With stylish names and groovy packaging you can spot these 'new wave' Californians a mile off. They are the 'Art school brat pack' in contrast to the old school, 'Ivy league' looking Napa traditionals.
Mission accomplished or not – the group have just decided they have made their point and now disbanded.
Their activities have certainly found favour abroad – with many estates being snapped up by UK merchants who know that a lighter touch is what often appeals more to our European palates.
It is easy to assume that this change of direction stylistically is simply down to wine-making practices and to some extent this is true – but the most important factor is understanding what is possible in different climates and locations.
North of San Francisco the two major zones are Napa and Sonoma.  Napa is a broad flat valley with high mountainous borders on each side, most of the viticulture is done down on the plateau like floor with more interesting parcels sprouting up at higher altitudes on the slopes of the Mayacamas Mountains to the west or the Vaca Range to the east.
The wines here are often unashamedly rich and broad. The fashion is to still let grapes reach full ripeness, rather than picking early. The results are rich, thick and satisfying, but often quite alcoholic wines that are intriguing but not always practical. We are delighted to have a long-standing relationship with brothers Eric and Philip at Titus Vineyards. This year marks their first in the own winery – having made the wine before at another facility for over twenty years.. The winery is state of the art and illustrates their ambition to continue making modern, sharp wines that have real drinkability. With the addition of the talented Stephen Cruzan to the wine-making team – this is an estate to watch and a great example of what can be done in this historic and prized wine region.
It is hard to get more of a benchmark of US wines than Napa Cabernets – however, the Zinfandels being made in Lodi are uniquely Californian.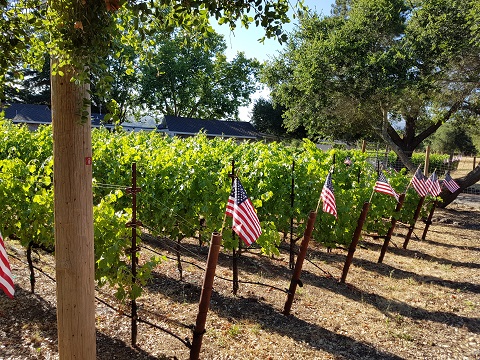 These are intrinsically Californian. With a history of grape growing dating back more than 150 years, Lodi may be a little less sophisticated and polished than Napa in some ways – but the level of wine-making here, the attention to detail and the open minds of winemakers is refreshing and very particular. There is great vinous history too. Agriculture thrives here – there are lots of warm flat plains which contribute to California's reputation as the basket of fresh produce for the US. There are however, pockets, particular spots that are very clearly more suited to growing grapes than others. We are delighted to have met two men working in these prized sites and creating the very best expressions of Zinfandel out there.
This is delicious, anti-establishment work which will surely spear-head a new direction for the whole region.
Layne Montgomery at m2 vineyards is a self-taught obsessive. Originally from Arkansas he has come a long way to be accepted into the established community of Lodi Vintners.  Asking how this happened it becomes clear it's not purely because he is a fascinating and funny guy, but more so because of the wines he is making. From the best sites to the west of the district that benefit most from the cooling winds coming off San Francisco Bay.  This natural 'air conditioning' is impressive. Standing amongst the vines in August, a cool wind suddenly got up and blew in with some force, as though somewhere a huge fan had been flicked on. This daily surge brings cool air into Lodi, over the Bay and helps the fruit on the vines 'reset' and cool down over night.  Inevitably this has a dramatic impact on Layne's Soucie Vineyard where the vines are now over a century old. We have also signed up the impossibly talented Michael Klouda and his MK Wines. Michael is a natural who having turned up in the region from Chicago at 22 has had an incredible rise to influence working with one of the high profile names in the district. With his own tiny side-project he is free to make wines exactly as he wants them – and that means: wines with cut, shape and complexity -he is looking for balance. His 'Broken-Vine' Zinfandel and the single varietal Mourvedre are epic and will appeal not only to lovers of great Rhone wines but fans of precise, exciting artisanal winemaking.  This is delicious, anti-establishment work which will surely spear-head a new direction for the whole region.
These are small-scale almost 'craft' productions where the aim is not to serve up thumping Zins at 15% alcohol – more the chance to express the subtlety possible here – the particular place and the enticing restraint achievable by canny winemakers using the best fruit and working towards finesse rather than brawn.
Further south we struck gold again in Monterey. Here the Pacific Ocean plays its part once again on the vines and the wines being made. The best vineyard sites are on the high ground of the Salinas valley. A natural funnel that sucks up the cool air from the bay of Carmel – where the incredibly deep waters of the Monterey Marine trench keep the air just off-shore, remarkably cold. Drawn inland to balance the hot interior, this fresh air is pulled down the valley, creating surprisingly cool conditions for viticulture. This is a great spot for Burgundian varietals and with our new friends at the Metz Road winery, we have found some great examples. Both the Pinot Noir and the Chardonnay have good shape and poise – yes they are Californian and identifiably not from Burgundy, thank goodness – but they are also a world away from many of the soupy, thick, jammy styles we have worked through in pursuit of something you really want to drink.
There are a huge number of different regions and within them sub-regions in California
Our trip to the 'Golden State' was a revelation. A great reminder of what is happening here – there are a huge number of different regions and within them sub-regions in California.  It is not all supermarket Blush Zinfandel and nor does it have to be Screaming Eagle – in pursuit of drinkability – we are delighted and excited to have found some real gems and crucially – at very sensible prices.