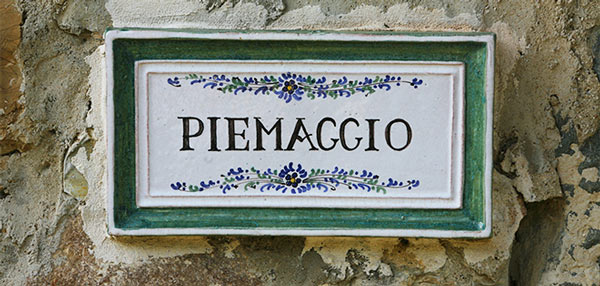 We are constantly looking to expand our Italian selection and although we already have two excellent Chiantis on our list, we couldn't resist the brilliant 'Le Fioraie' wines from Piemaggio, hidden away in the Tuscan hills. Le Fioraie is a specific tract of land in the high ground of Castellina in Chianti – right at the heart of the Chianti Classico zone. The name translates as 'The Flower Girls' which explains the picture on the beautiful labels of this great new find.
Holding the wines back until they are ready to drink is not the most commercial way to do things, but here Michele Neri wants to present his wines to drinkers at their optimal moment. Consequently these give huge pleasure, from the off. The 2008 Chianti Classico (£19.50/17.50*) is pure, bright and perfect to drink now. The 2010 Riserva (29.95/26.95*) is deliciously drinkable now, but has great potential to evolve further and to improve with a few more years in bottle. It is no wonder they proved such a hit at our annual tasting last month.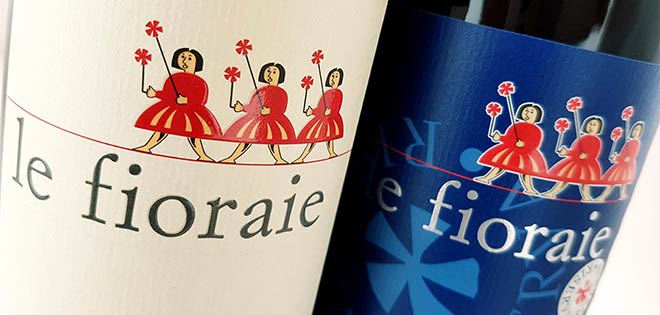 The Piemaggio labels have changed very little since 1954 when the 'Fioraie' were first added, but in fact their history goes back much further, to a legend from the 12th Century that gave this beautiful stretch of land its name. With a glass of the local wine, three local 'flower girls' revived a passing monk who had fainted after climbing the steep hills of Castellina. So impressed was he with the wine and the obvious terroir here, that he returned with more monks and they set up a church and cultivated the land – a tradition that continues today with Michele Neri at the helm. He was born at the estate and understands this place better than anyone. No surprise then that he is making such incredible wines. You can read more about the estate and the wine-making here.
These great wines are available online or in any of our London shops. Please drop in, call or email us.
As ever, our minimum web order is £100 which includes FREE mainland delivery (excluding Highlands & Islands which must be arranged on an individual basis)