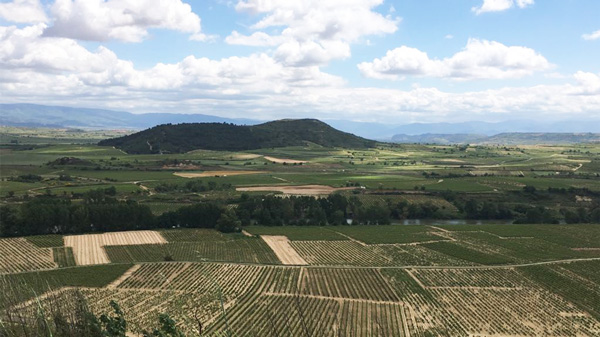 Spain could lay claim to being the most exciting wine country in the world at present. A real sense of adventure has taken grip in the lesser known regions whilst new life has been breathed into the established areas with a new generation of younger winemakers and a new vision of what can be achieved. At Lea & Sandeman we are always on the look-out for new producers and in the last few years Spain has certainly grabbed our attention. Last week I was fortunate enough to take a group of chefs and restaurateurs to visit a few of our new wave producers in Spain.
First up was Susana & Oriol from the fabulous Màquina y Tabla, based in Valladolid but renting vineyards in Castilla y León DO, who really epitomise the spirit of adventure, bringing back to life old vineyards that have fallen into disrepair and re-energising them. They also have plots up in Bierzo, over in Toro & Rueda, and with new cellars and winemaking facilities on the way, we were super excited to taste the new vintages and have a nose around the vineyards. What we tasted certainly didn't disappoint; from the Verdejo, the Garnacha, the Mencía and the Tinta de Toro, the 2016 wines show a lightness that hasn't been there in previous vintages as Oriol really gets to grip with the fruit and has a better understanding of the nuances of each different climate and region. Freshness and drinkability are the key to the 2016's and that is certainly something we are always keen to see in the L&S portfolio.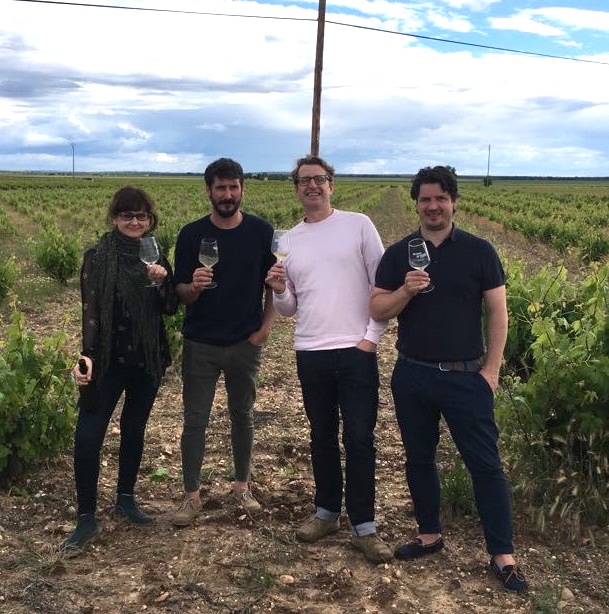 Derek Robertson (L&S) with Susana & Oriol from Maquina Y Tabla and Andy Rudd, chef patron of Stoke Mill, in their Toro vineyard.
Our next visit was a little further inland and east into Rioja, the most traditional and famed wine region in Spain, where even the big hitters are being challenged by the younger generation, eager to learn from their travels around the worlds wine regions and bring a new identity to their wines. We are very lucky to have two of the very best of the new wave with Sandra Bravo from Sierra de Toloño and Arturo de Miguel Blanco from Artuke.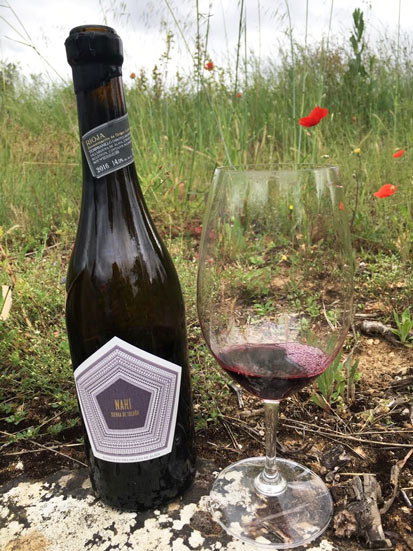 For both, the focus is on the vineyards. They share a very similar philosophy of taking what they feel comfortable with from biodynamic farming, practicing organics with no filtering or fining – great for the new Vegan movement! Their sites stand out from their neighbours with lush green flora between the rows encouraging a healthy soil which in turn gives better nourished fruit, certainly not the norm in Rioja. The majority of land under vine is owned by people growing fruit to sell by the kilo to the bigger names so using anything that would make your crop smaller certainly isn't what these growers want. To Sandra & Arturo, the lower the yield the better.
Tasting through the range of wines, you are struck by the energy and drive the wines have, Sandra's white Rioja is a lesson in fruit/mineral balance, not encumbered by heavy oak influence but with a lightness of touch that is refreshing and leaves you wanting more. The same can be said of Arturo's reds, all primary aromas and energy driven fruit, the entry level wines are a delight in fresh drinkability, and as you taste upwards through to the single vineyard wines, you get a sense of just why these young producers are so excited about the future of modern Rioja.
We are certainly glad to have them on board and look forward to sharing them with you.
Derek Robertson, On Trade Sales