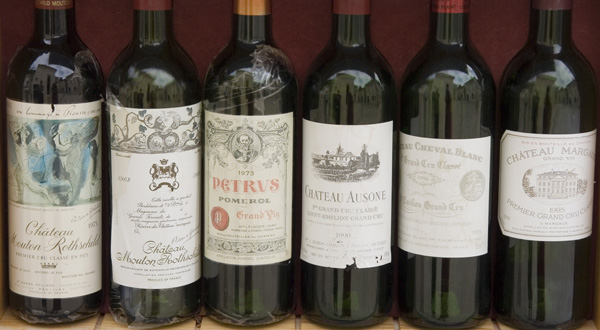 I look at wine prices constantly. Partly, because it's my living, but it also goes far, far beyond that – I'm one of those people who can't stand getting over-charged for anything, whether it's a holiday, a new coat or in this instance, a case of wine. With any of these things, I try my very best to look beyond the 'brand factor', opting, for example, to buy the coat made by the anonymous man who has been doing it for 50 years, rather than the designer label which knock it up in a factory, create an aspirational brand, then add on a huge margin (as you imagine, I'm pretty cool).
With this in mind, I should really struggle with Bordeaux. The glitz, the glamour – numerous Châteaux owned by the fashion brands who perpetuate these products, and doesn't everyone always say these days that 'Bordeaux is over priced'?
Well I don't. We can only hope that 2020 is another 2019, both in quality and cost, but I've spent the last 8 months or so really framing the prices within the context of the global market and what has subsequently been released. Here's my conclusion – Bordeaux is (generally) great value.
I'm not talking here about finding a £15 bottle from Castillon (although you should) but all the usual suspects. Think about the top Cabernet/Merlot blends from around the world – the greatest Super Tuscans, Australian Cabs, even Chilean bends… And don't get me started on the USA.
All these regions offer lovely wine, composed in the same fashion as Bordeaux, but frequently for prices which outstrip the wine they're trying to emulate. Consider, for example, some of the top USA Cabernets, all of which are more or less impossible to pick up for under £300 per bottle – in 2019, this was potential 100 point Mouton-Rothschild, or Lafite. Slightly lower down, some of the Chilean greats have climbed so high that they are now topping £600 per case, this is potential 100 point Pichon territory, with a bit of money left over. Even at the lower end, something like Tignanello, which has always been a byword for outstanding value, is now more or less in line with wine like the gorgeously scented 95-97 point scoring 2019 Malescot-Saint-Exupery, at £186 per 6 on release.
I suppose what I'm trying to say is that Bordeaux, because of its history and how easy it is to say 'I was able to buy this for x 15 years ago' is an easy target. It's easy to sit there and malign it for not being as affordable as it once was, but actually, the global market has caught up in such a way that it now, in many ways not only looks fairly priced, but downright great value.
We will see what the 2020 releases bring, with a fuller insight to be published at the end of April when we've had a chance to taste a lot of them. In the meantime, if you have any beef with Bordeaux, just make sure it's medium rare, rather than about pricing.