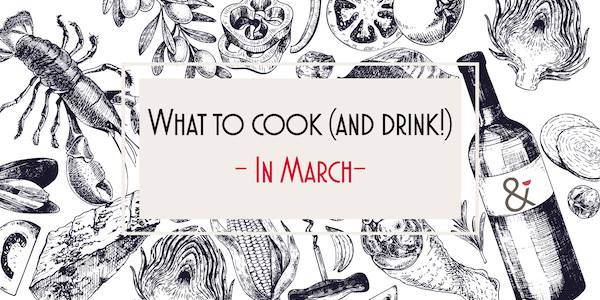 March – end of Winter, start of Spring. Snowdrops and Snapdragons, Daffodils bursting through the earth, lifting the spirits to push us through those final weeks of chilly weather. There's a lot to look forward to in March (especially for the Irish), and though the produce isn't quite as bountiful as April, when things really get going, there's plenty of wonderful things to cook and eat.
Parsnips
They are particularly good this time of year, and are so much more versatile than just an obligatory accompaniment to Sunday roast. They make a silky rich soup, a fine curry with plenty of coriander seeds and fenugreek, or indulgent rösti when grated along with a potato or two. Serve the rösti with a fried egg and call it breakfast, any time of the day.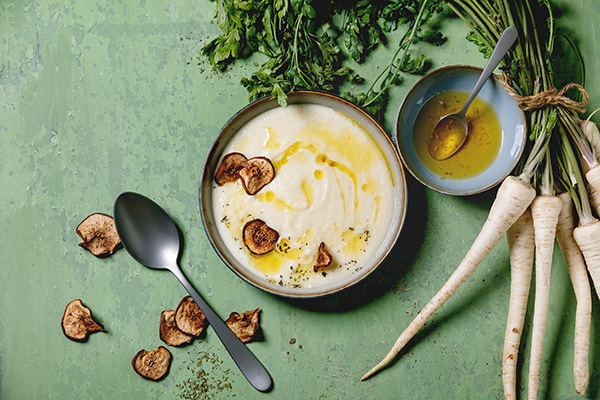 Chicory
Also in season now, and with a heap of shaved Comté, and a splash of sherry vinegar, makes the most incredibly satisfying salad.
If you need a glass of something to wash any of these down, the 2018 ZELLENBERG Domaine Marcel Deiss is aromatic and tense all at once, or for something richer, look to the Rhône and the serious stunner that is 2018 SAINT JOSEPH Domaine G&J Bott. Whites tend to fare better with these veg-based dishes than reds, but if you must, a perky Cabernet Franc like the 2019 BOURGUEIL Côte 50 Domaine Yannick Amirault would manage easily.

Wild garlic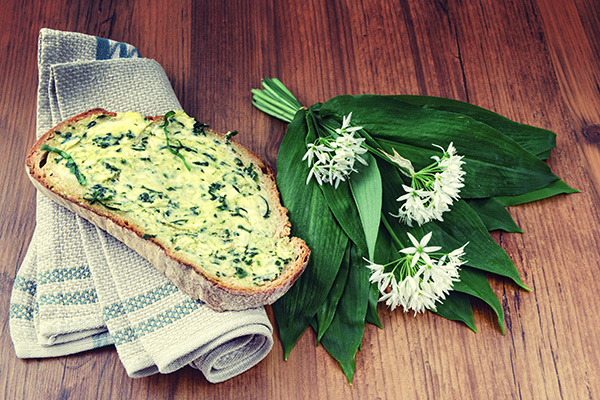 If you're lucky enough to know a secret spot where wild garlic (also known as ramsons) flourishes, it's the perfect time to start foraging. If you don't, keep your nose open when out on walks in woods and forests; there's nothing like turning down a path and stopping in your tracks as the unmistakeably garlicky odours flood your nostrils. Pick a handful of these lush green leaves (making sure to forage responsibly), and bring them home to make into a butter to slather on freshly baked bread, or blitz into a pesto (with pistachios, parmesan and good quality olive oil) to serve with pasta and something lively – try the superb 2019 GRUNER VELTLINER Wachtberg DAC Erste Lage Salomon Undhof, or the perennial L&S favourite 2019 VERDICCHIO CLASSICO SUPERIORE Classico Superiore dei Castelli di Jesi Andrea Felici. If you're in need of olive we can help there too: For my pesto I favour the TENUTA DI SALVIANO Extra Virgin Olive Oil from Umbria. Intensely green and aromatic on the nose to stand up to the wild garlic, but a little mellower on the palate to round out the pesto.

Razor Clams
If your idea of foraging extends to a stroll to the shops, pop in to your fishmonger and pick up some Razor Clams and Scallops. They're in perfect season right now, the razor clams sweet and delicious, and incredibly simple to prepare (a couple of minutes to grill or poach while alive, then chuck a bit of parsley and lemon on top).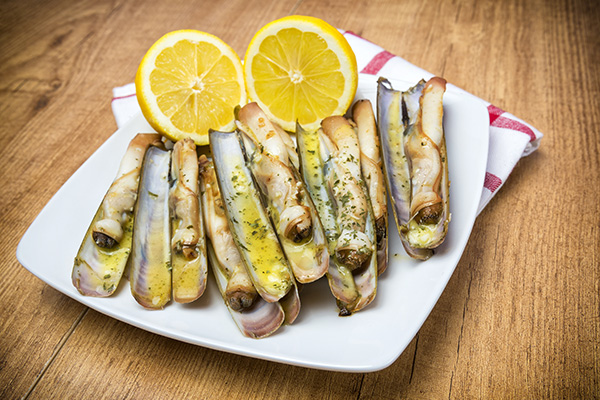 Scallop
For Scallops, the mantra "go big or go home" is one to follow, and check that they are hand-dived: These are the best, the meatiest, the most delicious – and the most sustainable. Serve with a celeriac purée, green apple and toasted hazelnuts.
I'm definitely in Burgundy for all of the above; the scallops demand a decent Meursault or Chassagne, like the excellent 2018 CHASSAGNE MONTRACHET Domaine Joseph Colin, while your razor clams want something lithe, like 2018 CHABLIS Vieilles Vignes Les Pargues Domaine Moreau-Naudet or even Aligoté – the 2019 BOURGOGNE ALIGOTÉ Domaine Paul et Marie Jacqueson is a superb wine, not to mention superb value.

Hogget & mutton
We're not at Easter just yet, so I won't mention lamb, but for the adventurous amongst you, hogget and mutton are delicious right now. Hogget in particular is so good roasted with a ton of English garden herbs and served with button mushrooms, whereas mutton leans towards the gamier end – dig out your toasty, aromatic spices and slow cook this with a glug of red wine and plenty of root veg. I'm steered by cooking method and sauce more than the meat itself here – a classic Red Burgundy at one end, preferably Gevrey, like the 2015 GEVREY CHAMBERTIN Les Crais Domaine Huguenot (a producer who never fails to impress), or if you crave more spice and richness then reach for a Brunello, the 2015 BRUNELLO DI MONTALCINO Padelletti is deliciously classic, or for a real treat, plump for the 2012 BRUNELLO DI MONTALCINO Riserva Fuligni.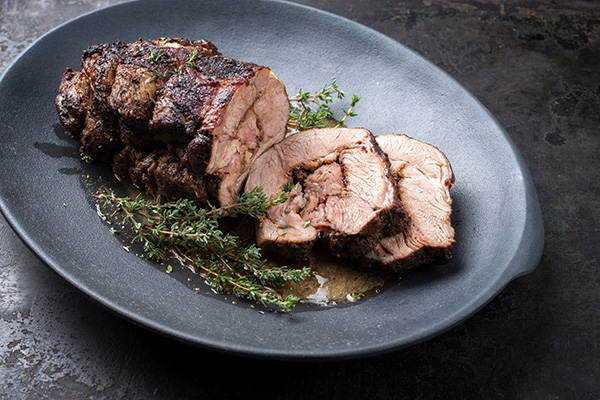 Enjoy this month, the longer days of Spring are truly coming, and do get in touch to let us know what you end up cooking, eating, and of course drinking.