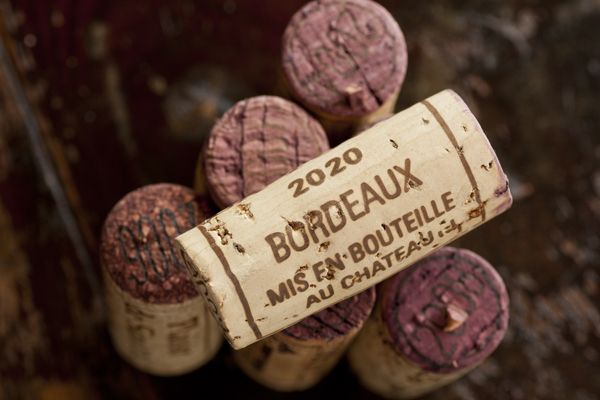 The short answer is, from a first hand perspective, not a lot. Written reports compare the weather to that of 2016, 2018 and 2019 – mild and wet in the spring, which followed through to a hot, dry summer and an even more clement picking season. The conversations I've managed to have with those in the know (as well as the vintages it is being compared to) indicate that 2020 will be a very good vintage indeed.
A great start. But what of the question which hangs over us like a dark cloud every year – pricing? 2019 was pitched exceptionally well – if it were a singer, we're talking absolute, a baseball player, the perfect game… but who rightly knows if 2020 can follow suit.

The only hard data we have are yields, which are almost universally low. It's far from an exact science, but qualitatively speaking, smaller amounts of fruit can lead to more exciting, more concentrated wine. If you consider the vine, the fewer grapes it must grow, the more energy it can put into the bunches that hang from its bough. Equally, although dryness can cause damage if it's prolonged, it can also serve to evaporate moisture from grapes, concentrating flavour and acidity. With yields varying from 7% down in Saint-Émilion (over a 10 year average) to 18% down in Saint-Julien, it is perhaps safe to assume that whilst this might give a lift in quality, it may also push up pricing.
What happens, remains to be seen. At the end of this month, London will be one of the few cities in the world to host a tasting of over 100 wines from the 2020 vintage, so we will know a lot more then about potential winners and losers. The En Primeur campaign is then expected to launch from the 3rd of May, with major releases toward the end of the month and onward.
If you would like to sign up to browse the offer or indeed register your interest for specific wines, please use this link.

Key insights
Quality
Very high – relevant vintage comparisons are 2016, 2018 and 2019.
Pricing
Unclear, but yields are lower across the board bar Pomerol, which is up 5% on the 10 year average. Only time will tell, but initial reports seem promising.
Dates
Late April – UK trade to taste 100+ wines from various Chateau
3rd May – En Primeur campaign to begin