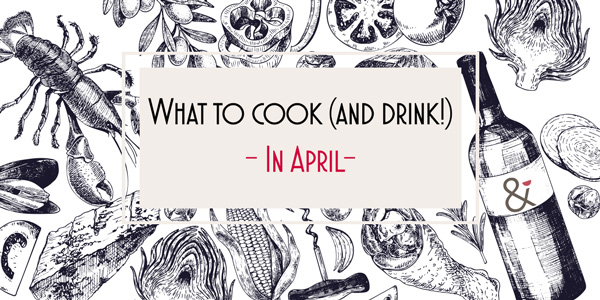 We've made it. The clocks have just jumped forward, it's still light at dinnertime, winter is over, long live Spring! And, for all foodies out there, restaurant re-openings are (fingers crossed) finally just on the horizon. Plenty of our favourite restaurants are lucky enough to have some outdoor space, and those that don't will be able to open in just a little while longer. I hereby vow to never take a restaurant meal or a freshly pulled pint for granted ever again…
I'm not ready to hang up my apron just yet though, as April heralds some of my all time favourite foods to cook at home. It's around now that I start feeling giddy with seasonality, when some of the most tender baby veggies start to grace my table.
Aspargus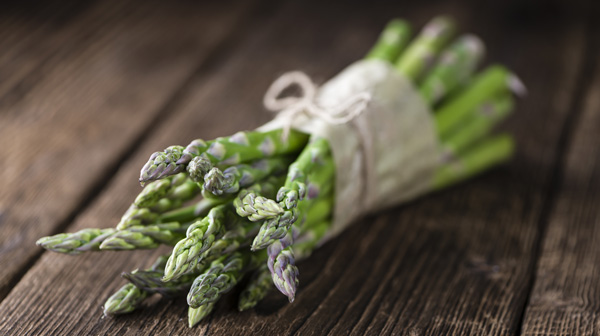 We'll kick off with asparagus, a notoriously difficult food to pair with wine, but so worth the challenge. If you've got the time and inclination, pick the scales off with a knife, and gently rub the stems with an unused scouring pad, thus revealing only the most delicious part. (Seems like a faff, certainly, but I started doing this in Lockdown 1 and have never looked back.) Blanch in well-salted water and serve with quick-pickled red onion and toasted torn sourdough. Sauvignon Blanc is a go-to match for asparagus; both have fresh, green, grassy aromas in spades; try the perennial classic 2019 SANCERRE Chavignol Domaine Vincent Delaporte (if you haven't already!), or the new world knock out 2020 CONVERGENCE Sauvignon Blanc Two Rivers of Marlborough – it's won more awards than I've had hot dinners (maybe), and is certified organic and vegan to boot.
Jersey Royals
For another stellar quick lunch, Jersey Royals are in season, and there's no finer lunch than a new potato salad. Toss in some other seasonal veg – radishes and watercress come to mind – and pour yourself a generous glass of new vintage Provence Rosé (just arrived!) for ultimate satisfaction. Obviously, all the Domaine des Diables wines are well up to the task, but I have a particular affinity for the 2020 MIP* COLLECTION Premium Rosé. Light and refreshing enough to suit a laidback hour or two in the garden, but with enough flesh on the bones to compliment a plate of food.
Morels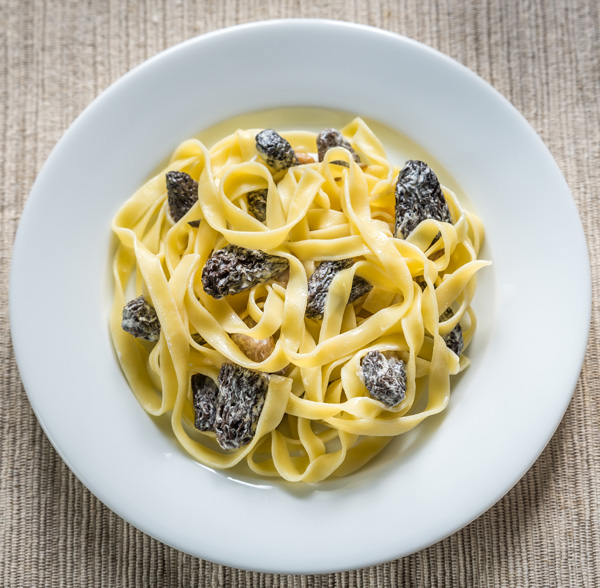 It's a short season, so you have to be quick to catch the King of Mushrooms. Morels are at their best right now, and these little nuggets of joy pack such a delicious earthy punch that they don't need a lot alongside them; a simple pasta dish (bonus points if you roll your own) with morels sautéed in plenty of butter is simply heavenly. Equally, morels pair beautifully with a roast chicken, for a seriously good Sunday lunch, and even with a rich white fish.

Monkfish
Monkfish is widely available in April, and superb quality. Clare Smyth has an excellent recipe for monkfish, morels and Iberico ham that really shows off the flavours this fish can take. With regards to wine, Burgundy of both colours is the order of the day here, and we need wines fit for a King: 2014 GEVREY CHAMBERTIN Domaine Christophe Perrot-Minot is a simply outstanding wine, on that truly majestic, "special treat" sort of level. For the white I want something richly textured and aromatic – 2016 MEURSAULT Luraule Domaine Rémi Jobard would do the trick nicely. out the pesto.

Easter Lamb
Of course, we can't close out an April 'What to Cook' without the obligatory Easter Lamb. A bottle of classic Burgundy or Claret of course goes well here, as does the Southern Rhone if you're craving something gentle to wash it down with. To really make your lamb sing though, and to keep you perky for the egg hunt, look to the bright acidity of Sangiovese. The 2017 CHIANTI CLASSICO Castagnoli ticks all the boxes – there's intense and tangy red fruit, chewy tannins, and a super refined finish. Or treat yourself to their exquisite 2015 SALITA Sangiovese Selection – from a tiny, high-altitude, terraced single vineyard.
If you're feeling a little wild this Easter, why not eschew the traditionally herbed lamb leg, and give Ottolenghi's Szechuan Pepper, black garlic & chilli slow-cooked shoulder a go. Yotam suggests this as a Christmas main alternative, but (in the interests of science) I made it last weekend, and can promise it tastes just as good in Spring as it does in Winter. There's a lot of bold, rich flavours in this dish, so I'm landing on Syrah over Sangiovese, something spice-led like the 2016 CROZES HERMITAGE Cuvée Lhony Domaine Gaylord Machon, or the outrageously good 2019 DAMASCENE Syrah Stellenbosch.

We can't wait to wave at you across a restaurant terrace or beer garden, but in the meantime, enjoy your Spring, and do let us know what you end up cooking (and drinking!) this month.