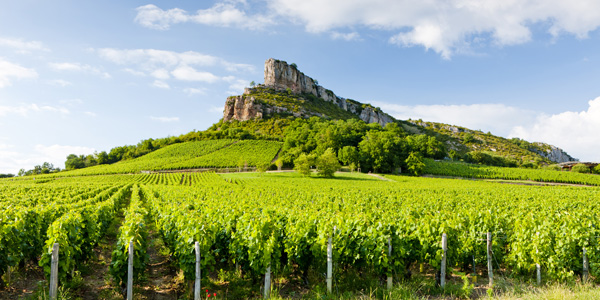 Our visits to Burgundy in the Autumn each year are planned to coincide with the moment the vignerons have finally 'got away' all the wines from the recent harvest, and they've had a moment to recover from the strains and stresses of vintage, an all-consuming and monumentally physical time.
The trick is to try and not get too caught up in talking about this most recent crop, fascinated as we are in it – because our focus must be the previous year's vintage – this year we wanted to study 2020. However, rarely has the current harvest been more relevant or more pertinent to our assessment of the previous year, than when we discussed 2021 and its meagre crop. So depressingly small – after a series of below average sized harvests – 2021's scarcity has forced many growers to limit what they will be releasing this 'primeur season' of 2020s. Many have a reached a point, with so little stock, and the prospect of almost nothing next year – that in some cases we will be heavily rationed on release of the 2020s. The producers hope to eke out the 2020 and 2021 wines together over the next two years, to avoid ever quite running dry. For some domaines this means we will simply be unable to offer anything at this stage. Very sad times.
When we did get back on topic, what we discovered is that overall, the wines from 2020 are very good. It was warm, and it was dry – but as widely discussed – good winemakers have found and captured great balance in the wines. Drought rather than heat dominated the grapes final physiology. Each berry was concentrated rather than over-ripe. This means sugars and acidities are concentrated in equal measures. Intense, sometimes ripe, sometimes deeply flavoured – but also with great freshness and poise.
Success was achieved in various ways – and some would argue that the vines themselves are getting used to these hotter vintages – evolving over time to be more resilient to the ongoing high temperatures. Of course, vignerons had to make crucial decisions throughout the season to get the best out of the vines too. Not least, with harvest dates. The whole season started early with a warm spring followed by a warm early summer; the vines' growing-cycle got off to a flying start. 'Warm early summer' turned into almost drought like conditions with so little rain falling that some vineyards suffered from hydric stress. There were fewer heat spikes than in some years and less sustained high temperatures to overly ripen the fruit, but there was simply not enough water. For many this was their earliest harvest on record – with lots being done and dusted before the end of August.
Côte de Beaune
There were some particularly memorable visits that really stood out on our run through the more southerly zones of Burgundy, from Pommard down to Pouilly. So, without giving a stop-by-stop account of every visit – there were some fascinating insights you can see below that we picked up along the way.
Domaine Henri Germain
Throughout the region we kept being reminded how Chardonnay had fared better with 'la sécheresse' than the fickle fiend that is Pinot Noir. Jean-Francois Germain told us that the good volume of White wine he brought in was a 'nice surprise' – as he expected there to be similar losses to the 50% reduction he had with his reds. In describing the vintage, he felt it was an interesting cross between 2019's inviting weight and richness and the poise of 2011.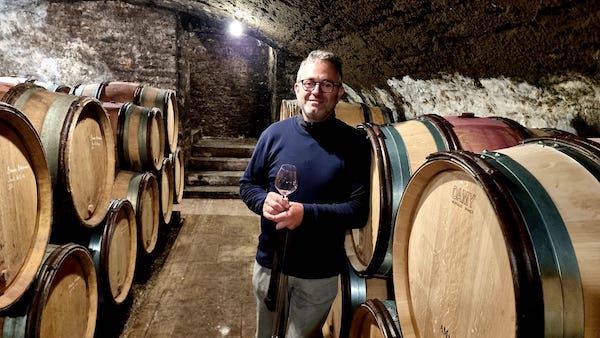 Domaine Nicolas Rossignol
Nico Rossignol gave us a fascinating tasting (as described by Angus in an earlier blog). The wines in his cellar all had immense charm – but were certainly on the darker end of the fruit spectrum. Gorgeous, indulgent and richly weighted, yet kept taut with super energy. For Nico, despite the early season, he was uncomfortable harvesting too soon. He felt his grapes needed more time on the vine to reach full phenolic ripeness in the skins. His harvest started on the 26th of August, when some neighbours were almost finished. For him these are serious wines with a serious future. Far superior to the 2018s – and with greater potential to age than the 2019s. For some these may feel big at the outset – but they are certainly loaded with everything they need for superb, long-term wines.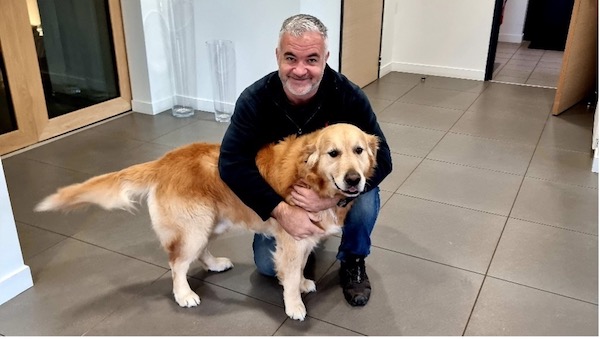 Domaine Henri Boillot
Guillaume Boillot gave us another spellbinding run through his wines. Here they started the harvest with their reds on the 19th of August before doing the whites and finishing it all on the 30th. The whites have an incredible freshness that usurps the 2019s in terms of energy and drive. Guillaume's reds – which improve every time we visit – are a triumph in 2020. Bright and pert with tremendous depth too.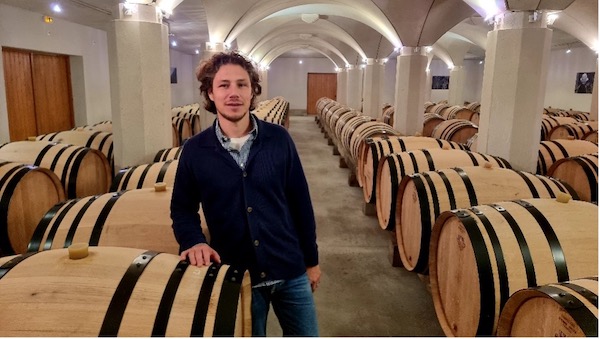 Domaine Comte Armand
Paul Zinetti welcomed us into the domaine's charming little barrel cellar to taste his new releases. His 2020s were another real highlight of our time here, once again confirming his position as one of the region's great talents, as well as one of Pommard's coolest cats. His vineyards suffered quite severe hydric stress in some plots, and lots of bunches of grapes were lost. This issue, combined with the drought means his production was cut right back to about 24 HL/HA this year. We also tasted his 2017, 18 & 19 from bottle – all reminders of the class of this historic domaine.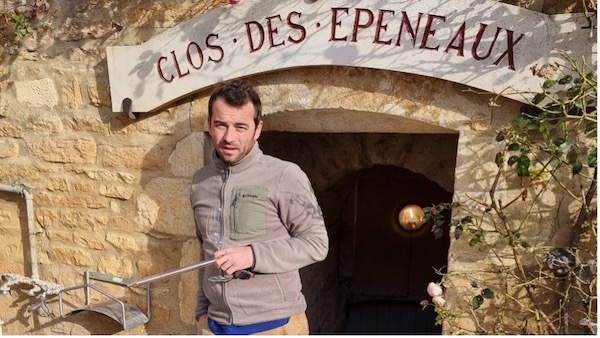 Domaine Rémy & Fils
Our annual trip to see the charming Joël Rémy was a brilliant insight as to how well the Côte de Beaune has fared in 2020. This estate has been on a real roll for several years now, but their 2020s reach new heights. Joel's Pommard Vignots is the best ever. Suave, joyful and charming, it delivers huge bang for buck. A real stand out and well worth having a case of this in your cellar.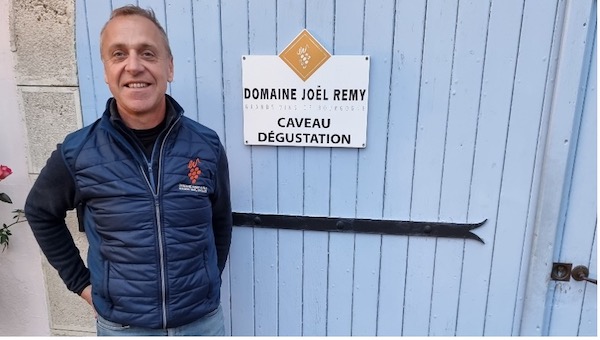 Domaine Fernand & Laurent Pillot
Based in Chassagne, wonderkid Adrien Pillot and his father Laurent, make some of the most delicious and dependable wines in the region, year after year. This is another estate in whose long history harvest has never before been completed within August, another new record chalked up by 2020. After a spectacular dinner with them at the mesmerising Le Soufflot, we went back to the family house, and they sweetly opened a bottle of 1976 Gevrey Chambertin – made by Fernand Pillot at the estate. My birth year is not famously a great vintage in these parts (or any really!) but the wine was fresh as a daisy and a delight to drink. Balanced deep and shiny bright. The family expertise in a hot dry vintage goes back more than forty years – so I look forward to seeing how their current releases will age – it all augurs well!

Mâconnais
In the Mâconnais we had a series of super tastings – this is a sector less damaged by the shortfall of 2020 – Chardonnay here is deliciously showy – but again has that super cut and bounce you need and want when the flavours are so beautifully intense. Above all there is incredible diversity between sites here. A thrill to explore every wine and see how potent the influence of terroir really is. Julien Barraud and Frantz Chagnoleau have both made impeccable sets in 2020, with each vineyard expressing deeply individual traits and expression
Côte Chalonnaise
Visiting our friends in the Côte Chalonnaise was full of mixed emotions – this sector of Burgundy has had the cruellest of luck at the hands of Mother Nature in recent years, with vintage after vintage hampered by various different weather events. 2020 should have given some hope and some reason for optimism, not great – but fairly solid quantities of white and great quality in both colours. We tasted a beautiful range of wines at every stop – With Domaine Francois Raquillet, Marie Jacqueson, and Domaine Francois Lumpp all making superb wines this year. (Read more here about our other Chalonnaise producers Domaine Ninot and Domaine Dureuil-Janthial.) However, it is here more than anywhere where the tiny harvest of 2021 is having the most impact. They simply don't have the reserves in the cellar after the recent dismal run of paltry crops. Here there will be cautious releases to try and keep themselves in business over the next 2 years.