Our annual visit to Burgundy this year was a tale of two halves, and I'm not just talking red & white. After the difficulty of the 2019 tasting run, where Charles and I had to tackle every producer over a 10-day stretch (to avoid self-isolating twice on return), we decided this year to split up 2020.
Charles spent a week covering Chablis and then Champagne, then David & Angus mostly tackled the Côte de Beaune, after which Charles and I focused primarily on the Côte de Nuits. Hundreds of wines were tasted, from Chablis to the Mâconnais. We're very pleased to say that the quality of the 2020 vintage is excellent, across this entire region.
The whites
They are finely built, exceptional and terroir focused. Aromatics, acidity, and ripeness are all in balance, coupled with very intense fresh fruit. Any worries over the warmth of the year creating something flabby and uninteresting were immediately dispelled. Alcohol levels are moderate, and the PH is the lowest it has been since 2014 – something which has been attributed to the vines shutting down (due to hydric stress in the Chardonnay). This gave them a 'ripening reprieve' whilst lowering water content, thus upping dry extract and acidity. The yields were good, and we'll generally expect to be at the same level as 2019.
The Reds
Equally outstanding. Incredibly serious renditions of their respective communes, where 2019 had charm, 2018 had expanse, 2020 is best described as a year of structure and concentration. Acidity is largely lower than 2019, with the resultant wines being ultra-fresh and the density is such that they will need time in cellar to evolve. Alcohol levels are equally moderate. When attempting to personify them, you can't help but use the word 'athletic'. They are serious, focused and powerfully built, but carrying no excess flesh. Most producers struggled to draw vintage parallels, as it is always a difficult task, but the most common we heard was 2016, but with fruit expression a touch darker.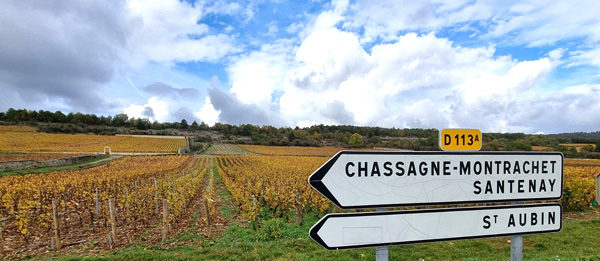 The New Producers
We are incredibly pleased to have come back with two new producers this year. Domaine Ninot in Rully, who make an exceptionally jolly selection of delicious, expressive wines from both Rully and Mercurey, and Domaine Chicotot, one of the best producers quartered in Nuits-Saint-Georges who have a total focus on the appellation. We really look forward to bringing both to you, and there is some more information below.
Domaine Chicotot | Nuits Saint Georges
B

efore visiting Domaine Chicotot, we asked each other a question – why wasn't someone in the UK already their agent? After we tasted their wine, it was a question that was double underlined. Clement marks the 8th generation at Chicotot and it's obvious they know both their craft and their terroir very well. The domaine is on the main route through Nuits Saint Georges, just opposite Prieuré-Roch. They own 7 hectares of vines which, bar a little bit of Ladoix & Aloxe, are all in the village.
This singular focus, generations of wine making, the fact that most of their vines are getting on for 100 years of age and that many are on the Vosne side of the appellation all contribute to why we loved their wines. It is also rare for anything more than 20% new oak to be used, which means that the various terroirs shine through and the wine is positively humming with energy.
Domaine Ninot | Rully & Mercurey
We simply cannot get enough Rully. Partly because of how selective we are when it comes to sourcing, but also the fact that in Burgundy terms, they're fantastically affordable and rather delicious. So, we're very pleased to say we've found another string to add to our wine bow.
The jolly Erell Ninot greeted us to take us through the Domaine's different wines, a project she works on with her brother Flavien. Having always farmed lutte raisonnée, they achieved full organic status as of the 2020 vintage. The wines are as jolly as their makers, with a great expression of their respective terroirs – La Barre, for example, which is higher altitude, is more perfumed and pretty, Chaponnières, from its deep clay soils, more chocolatey, gourmand and rich.
What were we most surprised by?
As Charles rightly pointed out, it's difficult for him to be surprised, having now been visiting Burgundy for over 35 years. That said, there's always something which pops up which we're not quite expecting, and below is a brief catalogue of this.
Charles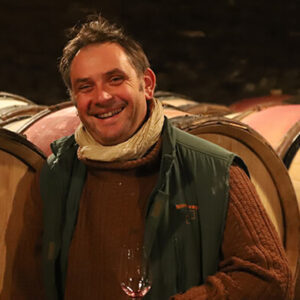 "While it's not actually a surprise that Yves Confuron's wines (from both Domaine Confuron-Cotetidot and Domaine de Courcel) are different to most others in any given vintage, they stand out more than usual in 2021. Yves starts by saying that it is 'an exceptional vintage', describing the wines as 'Baroque', which seems to sum up in one word most of my reactions – 'contrast, movement, exuberant detail, deep colour, grandeur, and surprise' all coming together to achieve a sense of awe. As Yves says, 'like the 47s, you will be able to pick these out as 2020s any time for the next fifty years.' As we have so often repeated, Confuron wines need the long élevage they get – so, unlike the wines from some early-bottlers, don't expect them to taste like finished wines now as they will be in barrel for another year and are only half-way. They also need long ageing in bottle and are not built to deliver immediate and facile 'Pinot' flavours. These are and will be great wines, but in a very different register, and while that register may be quite un-Burgundian and even Rhône-like, Yves would argue that this is what the vintage was able to give, and what he needed to translate into the finished wine." Charles Lea
David
"Although never so highly prized as the other Boillot in our fold – the wines from Domaine Jean-Marc Boillot (now run by his daughter Lydie) always impress hugely. These superb wines show, as well as any of the very top estates, the beautiful intricacies of Burgundy. Tasting the 2020s I was really surprised by the wonderfully defined character 'of place' that each wine had, even in this hot year, where some producers found the common thread of ripeness and concentration dominating.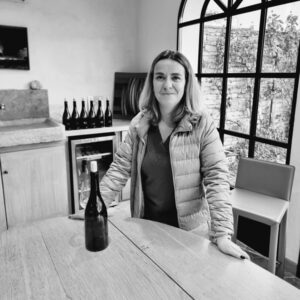 The importance of such specific sites, or terroirs, is never clearer than when tasting three of their Puligny 1er Crus together. The vineyards of Les Referts, Les Combettes and Champs Canet  together form a perfect perpendicular slice of the Côte here. Referts at the bottom, runs into Combettes as you go up the hill, and that in turn meets Champs Canet at the top of the slope. With just altitude and soil being the variables – the distinction between the wines is dramatic and fascinating. Beautifully broad and supple Referts from the more Clay-heavy lower tranche of the hill is in great contrast to the brighter more driven wine from Champs Canet at the very top. Here, it is cooler – and small broken-up limestone pebbles in the soil add to the brighter, more precise feel. The 'filling in the sandwich' is inevitably the prize – not only because of the mix of the two soils in Les Combettes. There is some firm limestone bedrock but also more broken stones and less clay than at the bottom of the hill – but also at this different height the conditions are different again. This mid-level of the Côte is the perfect environment for Chardonnay with both drive and power, but real finesse too. A fascinating lesson and not something that all producers can relay through their wines so clearly." David Porter
Jack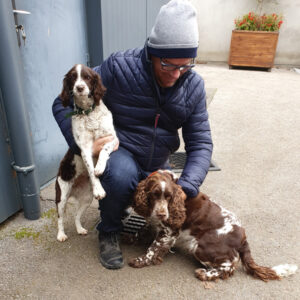 "The wines of Virgile Lignier-Michelot. It feels ridiculous even as I type – he's already been making some of the most thrilling wines in Morey, but my word did 2020 take them to another level. We bumped into Allen ('Burghound') Meadows coming out of his cellar as we arrived. Allen, who had started tasting through his wines at some ungodly hour in the morning but was full of praise. It's tough to pick a favourite but the Morey 1er Crus are something you can't pass by. Uncontroversially, if pressed, his Genavrières is what I would buy. My tasting note finished with 'keeps going forever. Awesome'." Jack Chapman
Angus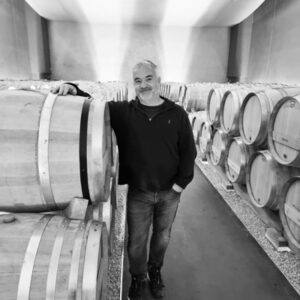 "Nicolas Rossignol is no stranger to the L&S Burgundy campaign, but as this was my first primeur tasting trip it was great to get a feel for his rather lovely, state of the art new winery. The wines we tasted were seriously impressive. Nico's 2020s are slightly more on the dark fruit spectrum, but what surprised me most is how well balanced they were, even from barrel. Yes, they are rich and well-structured, but there is so much freshness and vibrant acidity too. It really made me realise how much of a master he is at treading that fine line. They are expertly made and were probably some of the best wines I tasted during our trip. Chapeau Nico!" Angus Barcroft