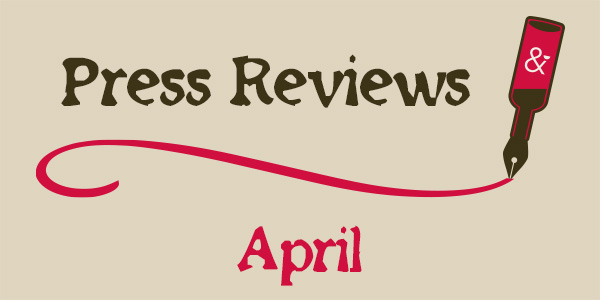 Our latest press reviews: The Times, cluboenologique.com, The Sunday Times, Vineyardmagazine.co.uk and The Telegraph.
Benefit from our case price discount in red by buying any 12 bottles from this selection – in a mixed case of your design or simply by the dozen.
The best rosés to buy now, The Times, Jane MacQuitty,29/04/2022:

2021 ROSÉ BONBON Côtes de Provence Sainte Victoire Domaine des Diables
£18.95 | £16.95
Review: 'Starry rosé, bursting with vibrant pink peppercorn, mint and zingy citrus fruit.'
There's a Rhône white wine revolution under way, Club Oenologique, Adam Lechmere, 029/04/2022:

2020 FIRST FLIGHT Viognier Domaine G&J Bott
£26.50 | £23.95
Review: 'Really lovely peach and marmalade nose. The palate is fresh, delicate with acidity that builds in the mouth, bolstering and enhancing the peach-tea fruit. Medium-bodied, fresh, exotic, it's definitely Viognier – there's a vestigial fatness to it that adds a complexity to the texture. Excellent – search this out.'

2019 CONDRIEU Les Ravines Domaine Rémi Niero
£42.50 | £37.95
Review: 'Fine orange-oil nose. The palate is concentrated and intense from the off with the alcohol noticeable. Honeyed notes of bergamot and peach, this is an old-fashioned Viognier aged 40 months in oak; rich, powerful and muscular, and yet the acidity corrects and balances throughout, allowing a long, aromatic and juicy finish.'
Unusual wines from the new world, The Times, Will Lyons, 27/04/2022:

2020 DRY FURMINT Disznókő
£14.50 | £13.50
Review: 'The furmint grape variety has an almost electric acidity. This wine makes a lively aperitif or a good match for light, spicy dishes.'
It's that time of year again, Vineyardmagazine.co.uk, Matthew Jukes, 20/04/2022:

2014 NYETIMBER Tillington Vineyard Brut
£110.00 | £100.00
Review: 'Made predominantly from Pinot Noir, with a small percentage of Chardonnay from the same single vineyard, this is the fourth vintage of Tillington, and I have to say that I have loved each and every release.
Like the finest Champagnes, it is impossible to tell from the colour, nose and palate that this wine is already eight years old. It is pale and shimmering, and I wrote 'very' three times in my notes before the word 'good'.
The luminosity and tension here are exquisite, and while the flavour is lean, all-pervasive and mesmerising, it is seemingly weightless. The control throughout is fabulous, and the finish is superbly long and prickly – it is set for a very long life ahead of it. I gave this beauty a 19/20 score in my notes, and this means it is one of the finest English Sparklers I have ever tasted.'
The best red wines under £30 to serve with Easter lunch, The Telegraph, Victoria Moore, 08/04/2022:

2019 ROSSO DI MONTALCINO Ginestreto Fuligni
£30.50 | £27.50
Review: 'We had a rubbish Easter last year, so the Fuligni Rosso di Montalcino we had planned to drink is still waiting on the rack. Tuscan reds are great with lamb, particularly if the lamb is cooked with lots of rosemary and garlic and you serve Italian sides such as cannellini beans with a garlic and crème fraîche sauce, borlotti bean stew, cavolo nero or shaved-fennel salad.'