Saint-Estèphe certainly felt like the most far flung, northerly part of the Médoc when we arrived, driving down the dip from Lafite and up to Cos d'Estournel as the sky darkened and rain began to threaten. An easy way to brighten up any day, is to walk through their ornamental garden, once you've squeezed your car through their very tight gate, into their tiny car park. We watched a group of tourists knock out one of the standing stones with the gate sensor on while we were there. Doubtless whenever the price of the wine goes up, it is simply to compensate for this). It's as spectacular as it is bombastic – passing hedges sculpted into elephants next to the East Asian Pagoda like Château.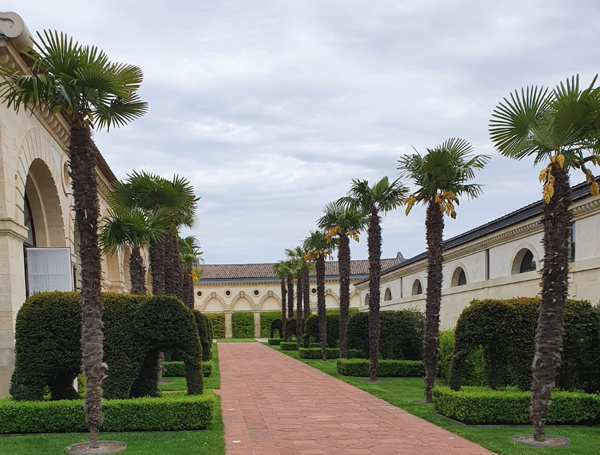 Château Cos d'Estournel
Inside, it's more gentleman's club or museum. Full of wingbacks, dark wood and exotic looking ornaments. Even the barrel cellar has an Asian bent, with a glass bridge spanning its length which looks suspiciously Squid Games-esque…
You'd expect the red from Cos, perhaps the winery best positioned to lay claim to being the 'first growth' of Saint-Estèphe, to be good. It was the white, however, which really stole the show. It was as immensely structured as it was intense and we've no doubt will be an enormous reward for anyone willing to patiently sit on it for a decade, even the Pagodes de Cos Blanc was quite something – richer and more forward, but equally delicious.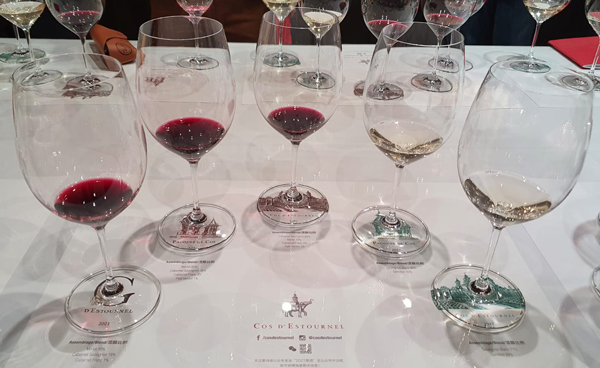 Château Montrose
Onward a short distance (and thankfully into a much more ample car park) to the other Château which could claim to be the first growth of the region, Montrose. Not quite as bombastic as Cos, Montrose is still just a remarkable place to visit – it's so completely pristine, you feel more like you're in a Hollywood studio set, expecting a golf buggy to pop out at any moment with a famous director shouting from it.

Château Calon-Ségur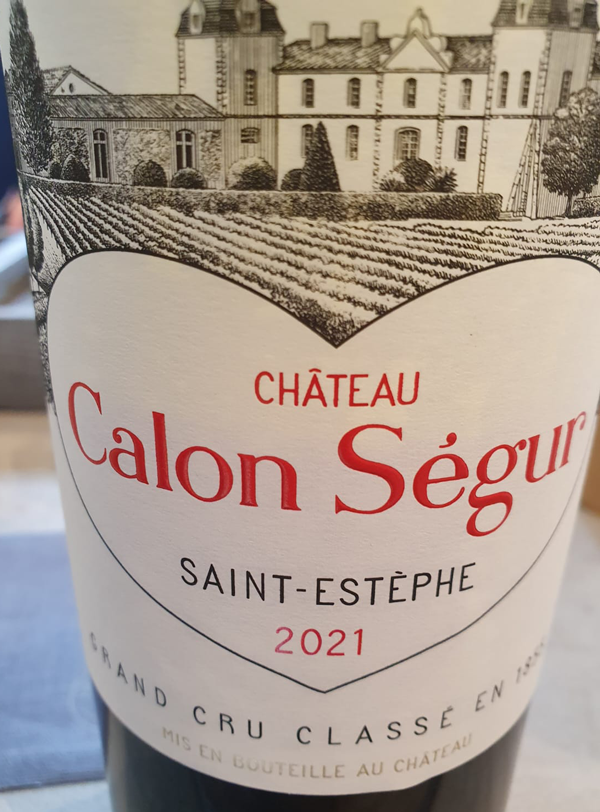 The 2021 was a triumph. A very serious bottling, their first in organic conversion and, as William Kelly puts it, 'a brilliant achievement… reminiscent of a purer, more precise, modern-day version of the estate's 1996'. You'll need some serious patience if you put this in your cellar, but it'll be worth it.
Our third and final stop in Saint-Estèphe was Calon Ségur. We talk a fair bit about changes being made to Châteaux in Bordeaux. More and more are converting to or, have converted to organics. Lots of cover crops are being tested, along with lighter tilling to promote a healthy microbiome and greater diversity of insect life. Parcel by parcel vinification is slowly becoming the norm amongst the quality conscious Châteaux and use of multiple different fermenting vessels, like amphorae, has been on the rise for a while.
Calon Ségur, however, have deployed something which we think is completely new. Estate director, Vincent Millet, who previously spent a number of years at Château Margaux and has a PhD in wine microbiology, has instituted 'geo referencing' for each individual vine in Calon's 55-hectare clos. This means that every vine is geo tagged, with a reference point to establish which treatments it had undergone and what changes need to be adopted for optimal health. It's the next advancement in precision viticulture and will no doubt push this already overachieving estate even further ahead.
The 2021 was a reference point for Calon and will easily compete with their top back vintages.
Despite just visiting three actual Châteaux in Saint-Estèphe this time, it's worth noting that we tasted many others while we were in the region. Memorably, Lilian Ladouys at Pedesclaux and Ormes de Pez at Lynch Bages, both of which were every bit as good as usual and still pushing the limits of great value in Bordeaux.