I have a soft spot for Margaux. I thought it was worth prefacing everything you're going to read with this – The feelings I have for Margaux are along the lines of the ones I have for great Burgundy. On the face of things, it's a pretty toxic relationship (for starters I'm not sure if either Margaux or Burgundy are as obsessed with me as I am with them, but this is by the by…). I find both these places incredibly exciting because they toy with your feelings – I was going to write 'in the best years', but what I'm really going to say is that 'in the right years', Margaux can deliver wine with such spellbinding violet perfume, heady blue fruit and hedonistic depth, that it sticks in your mind for decades. In the wrong years, it can be flat, bilious and boring. You've got catch it at those right moments to fall in love.
Château Palmer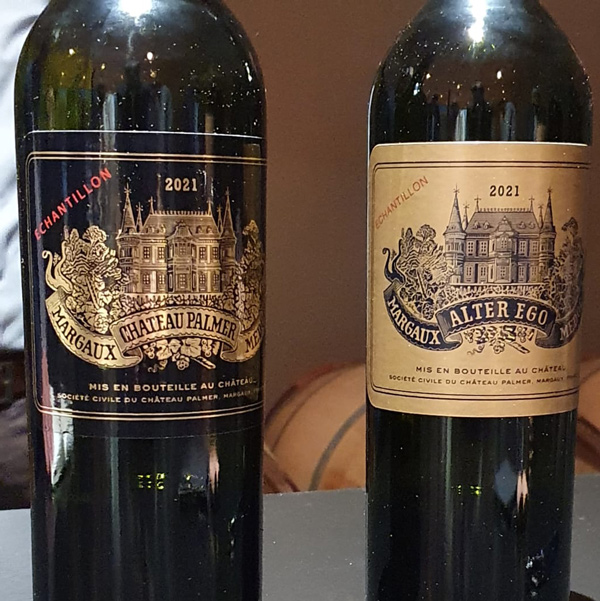 Luckily, we walked away believing that 2021 is one of those right moments (mostly). The first Margaux which will took me to places was 2008 Alter ego de Palmer. A notoriously cool, classic vintage, but my word did it suit the wine and the appellation in general. 2021 pushed the most flattering characteristics as I see them to the fore – they're not wines where you desire masses of power or a really fleshy palate. I'll be buying some, and I have to say this just in case you don't read any further – Brane Cantenac was absolutely phenomenal. There were a lot of lovely wines in Margaux, but if your budget can only stretch to one, join me in buying a case.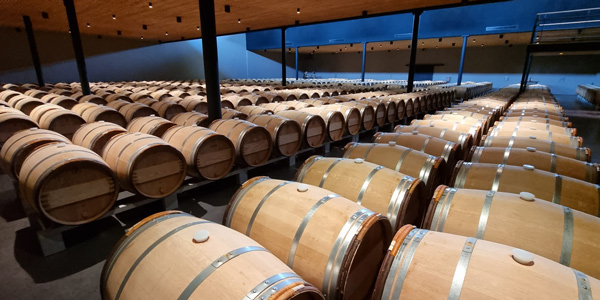 Château d'Issan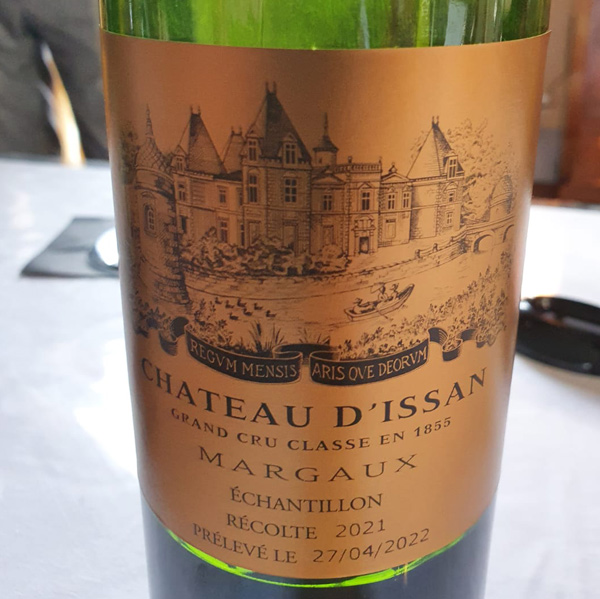 We kicked off our tour de Margaux at another property I'm hugely emphatic about at the moment, Château d'Issan. History fans will probably already know that it was served at Eleanor of Aquitaine's and Henry's the 2nd's wedding and the gatehouse to the Château (which is surrounded by a rather cool moat) looks positively Medieval. It is, however, the very modern history of the Château which makes it so exciting. We're never really ones to get behind these big buy outs, but when it results in such immense leaps in quality, it would be silly to ignore them. In 2013, property Magnate Jacky Lorenzetti bought a 50% stake in d'Issan (augmenting his ownership of Pedesclaux and Lilian Ladouys, two wines which we also thought were magnificent quality this year) and we can only assume has since been funnelling money into it. For the 2020 vintage, they were able to buy a parcel of land which borders the vineyards of Château Margaux and the quality has generally really been on the rise. With a few years in cellar, it will be beautifully perfumed, supple, and drinkable. The estate in general is a real one to watch.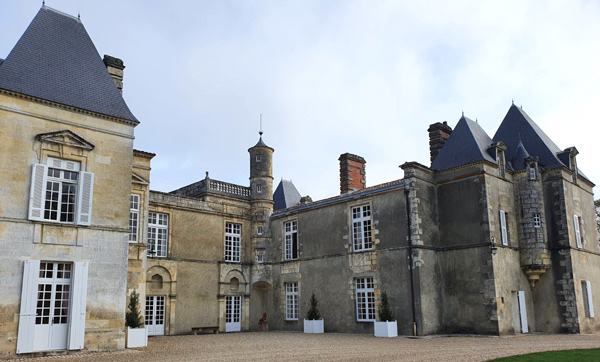 Swapping the wood panelled drawing room of d'Issan for the cathedral-esque barrel cellar of Château Palmer, we were taken through the wines by the always entertaining Chris Myers. Refreshing and brutal honesty is always Chris' approach – he knew they'd made a great wine, he was also painfully aware of how little there was of it. The two most noteworthy things to come out of the tasting were that Alter Ego was a rather unusual 60% Cabernet Sauvignon this year, having lost a lot of Merlot to frost (this made is very serious and a bit more stern than I'm used to, but no bad thing if you're willing to be patient) and that rather alarmingly, due to the frost in 2022, they were already down 25-50%. Scary stuff indeed when you consider how in demand the wine already is.
Château Margaux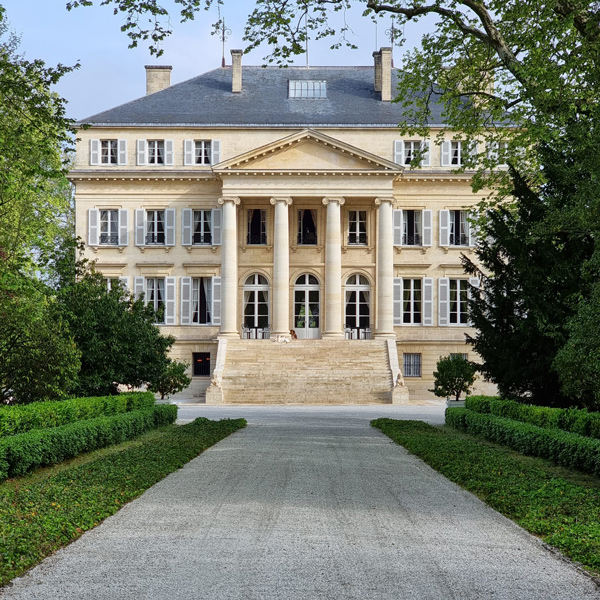 Up the road to Château Margaux. Again, I don't really need to talk about the quality here, the declared critics have already cited this as one of the top left bank wines of the vintage. What you might be interested to know (I love a stat), is that chemically speaking, 2021 Margaux was quantifiably the same as 2019, except for the alcohol. PH, tannin, IPT (a way of reading the polyphenol content of a wine, being the things which more or less create flavour) were all in alignment. Thus begging the question as to whether or not this could be a potential 100 point, zipped up in lower alcohol clothing.
Château Rauzan-Ségla
Our next stop was Rauzan-Ségla. I love Rauzan, but upon first tasting was slightly underwhelmed by the 2021, so it was lucky we stopped for another go (the first had been at a negociant walk around after they'd give us lunch – a hangover from the last piece of cheese was throwing my palate off). It's difficult to come up with a relevant comparison for 2021 Rauzan – it wasn't the most impactfully perfumed of Margaux, but it had an impressive amount of density and sensuality, something you expect from the estate, that however was combined with the same really fine bone structure that they'd given Château Canon this year. I hope I don't get anything thrown at me for saying this, but it was a wonderfully feminine iteration, an almost reverential beauty which deserved delicate treatment.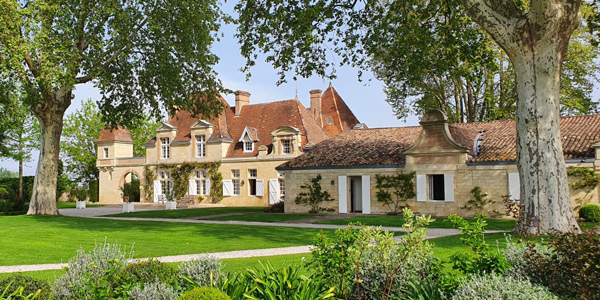 Château Brane-Cantenac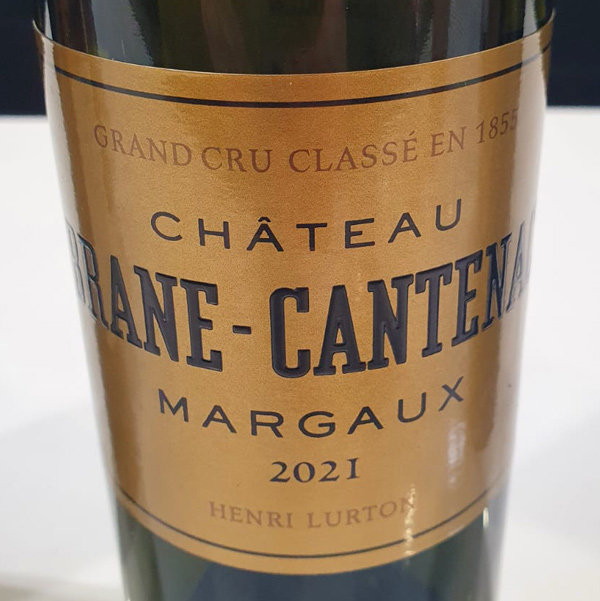 Here comes the effusion. We've always liked Brane-Cantenac. They make such great wine and make so little fuss about it – they even treated us to a sample of the 2011 and 2001. Good luck getting either of these on the secondary market. I think it's often perceived that when a wine doesn't have many back vintages up for sale that it's sort of not that good and not 'investment grade' because the quality isn't there. The reality is, you'd be an idiot to sell it – as I expect almost all Brane-Cantenac drinkers know. They're just far too good.
The position of their Cabernet on Brane plateau, an exceptional sight geared toward early ripening, has done wonders in 2021. The perfume needs to be smelt to be believed and the palate has every element you'd want in a great Margaux. Age it if you can, it'll only get better, but I fear it may be too good off the bat to refuse.
Other noteworthy Margaux which we tasted but didn't have time for a sole visit of were:
– Château Labegorce
– Château Malescot
– Château Kirwan
– Château Giscours
– Château Ferrière
– Château Tertre