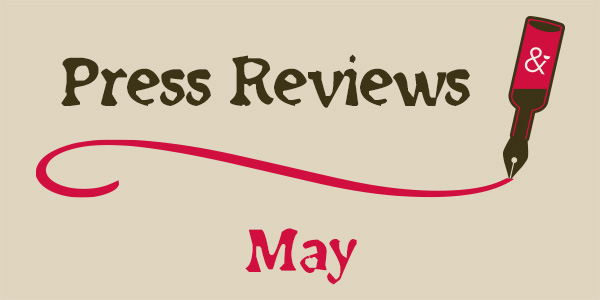 Our latest press reviews: The Times, The Guardian, The Sunday Times and The Telegraph.
Benefit from our case price discount in red by buying any 12 bottles from this selection – in a mixed case of your design or simply by the dozen.
Platinum Jubilee Special – Part 1 – Party Wines, matthewjukes.com Matthew Jukes, 28/05/2022:

2020 LES PINS Monbazillac Château Tirecul la Gravière
£14.50 | £12.95
Review: 'This is my very favourite Monbazillac of all, and it is one of the finest value sweet wines in France. Organically grown and made precisely in the same method as Sauternes, this is a heavenly combination with the superb Layer cake recipe.'
No, rosé isn't the perfect wine for summer – this is, The Telegraph Victoria Moore, 27/05/2022:

2021 VERMENTINO Domaine les Yeuses
£9.95 | £8.95
Review: 'Beautifully fresh, all grass with subtle lemon zest. Order the Syrah too for a pair of excellent house wines.'
Delicious wines to celebrate the Platinum Jubilee, The Times Will Lyons, 25/05/2022:

EGLY-OURIET Les Prémices Brut Champagne NV
£49.95 | £45.95
Review: "Go extra-posh and serve one of my top grower champagnes, Egly-Ouriet Les Prémices Brut.
Try these delicate floral wines to get you in the spirit for Chelsea Flower Show, Metro News Rob Buckhaven, 24/05/2022:


TIO PEPE FINO 2022 RELEASE En Rama Gonzalez Byass
£16.50 | £15.50
Review: 'I'm a sucker for lighter styles of sherry in summer, they're unapologetically savoury, saline and refreshing, like a gust of sea breeze to the palate. Tio Pepe is where it's at for the Fino style, and this limited release takes it to a new level of complexity via zero filtration, aka 'en rama' meaning 'raw'. It's the nearest thing to drinking directly from the cask, delivering a thwack of toasted almond and focaccia dough flavours.'
Digging up the best wines by vineyard soil type, The Guardian David Williams, 22/05/2022:

2020 CHÂTEAU DE CÉRONS Blanc Graves
£19.95 | £17.95
Review: 'Reflecting light and heat to aid ripeness, and with good natural drainage forcing vines to dig deep for water, the gravel-rich terroir of Bordeaux's Graves region excels in full-flavoured, naturally balanced reds and, in this case, gloriously expressive, grapefruit-citrussy, sauvignon blanc-based whites.'
Spring reds: lighter, brighter days call for wines to matchSpring reds: lighter, brighter days call for wines to match, The Telegraph Victoria Moore, 13/05/2022:

2020 BOURGOGNE ROUGE 'Escargot' Damien Martin
£15.95 | £14.50
Review: 'If you're after Pinot Noir, Damien Martin Escargot Bourgogne Rouge 2020, is beautiful: perfumed and sleek, refreshing and very moreish indeed. The vintage is in flux, but I've tasted both and both are recommended. Try it with mushroom pasta or pink duck breast served with braised peas.'
2020 ARTUKE Rioja
£12.50 | £11.50
Review: 'An unusually fresh, strawberry-ish style of Rioja to suit anyone who likes Beaujolais.'
(SOLD OUT, but the very similar 2021 is now in stock) 
Pass the lambrusco: why unfashionable wines are making a comeback, The Times, Will Lyons, 11/05/2022:

LAMBRUSCO Monte delle Vigne
£15.95 | £14.50
Review: 'When a sparkling red sings, like this example from Emilia-Romagna, it offers a lovely fusion of red fruit, grippy tannins and delicate acidity.'
Winning white wines to take to a dinner party, The Guardian, Fiona Beckett, 06/05/2022:

2020 EIDOS DE PADRINAN Albariño Adega dos Eidos
£15.95 | £13.95
Review: 'Really gorgeous: crisp, fresh and saline. Perfect for seafood.'
(SOLD OUT – the 2021 will be along shortly)