All my pre-departure research had left me rather gloomy about the week ahead, tasting through the latest vintage in Bordeaux. Thank goodness I was travelling with Jack, ever upbeat, hopefully we could buoy each other along through the teeth-shattering tastings. From what I'd read and the people I'd spoken to, it seemed that 2021 was such a ferocious mix of atrocious weather conditions for vignerons here – that it was looking like there may be no interesting wines this year. 'Oh boy, here we go' I thought, '2013 all over again – but with frost this time too…' (2013 was my first vintage tasting 'on the ground' during primeur week – and despite the excitement of being there, on the whole – the wines really were no fun to taste at that stage.)
From gloom
Of all the horrors, word was, that it was the Merlot that had suffered the most. So, it sounded like we were in for a shocker, particularly on the right bank, where our week on the ground started. Our first stop of more than 50 Château visits, was L'Église Clinet. This is usually one of the highlights of the week – always beautiful wines and always the quietly enigmatic Denis Durantou there to discuss the vintage. This year was different of course, and not just because of the gloomy expectations for 2021, this is also the first year we would be there without Denis, who so sadly died in May 2020. Two of his daughters, who are now at the helm here, presented a super set of wines – and despite the sad situation and the heavy skies thick with fog, we began to question the early news of disaster… Of course, L'Église Clinet will always make great wines, but these 2021s really were rather wonderful.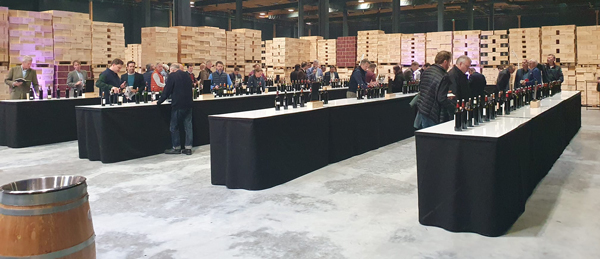 To glory
We quickly realised that perhaps all was not lost, and that furthermore we must taste everything we could – the story was clearly not as simple as a quick dismissal of all things from this awkward vintage! Indeed, as we darted around Pomerol and Saint-Émilion we asked as many questions as we could – listened to as many people as possible and tasted as many 2021s that we were able to get our hands on – often the same wines on more than one occasion.
For the next four days this frenzied digging into the story of the vintage continued – and it was with some surprise and real pleasure that we boarded the plane on Friday afternoon and were able to look back at a busy week, exhausted of course, but with a gently positive feeling about 2021. Yes of course the wines are hugely different to releases from the recent run of warm and dry years. Vintages that have made for some great wines from 2018, 2019 and 2020. This recent trio have of course had their challenges along the way – but essentially the growing conditions were good and Mother Nature not too unkind. Overall it had been far easier to make superb wines.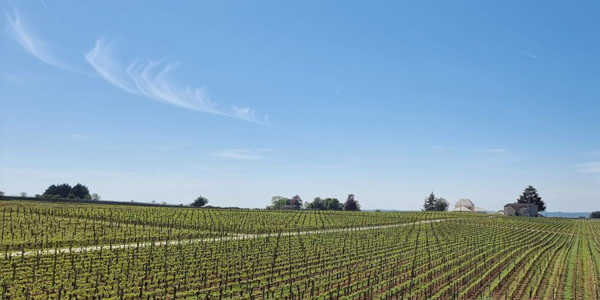 The growing season
2021 is different. The weather was simply atrocious for farmers. Wet winter led to a warm, wet Spring, then there was frost. The cold snap was then followed by some of the most dramatic mildew attacks ever seen, thanks to the ongoing wet conditions that plagued the summer months. The Vauthiers of Château Ausone told us that they had not seen anything like it for more than 50 years. They've lost a huge proportion of the fruit this year to mildew including the whole crop of Moulin Saint Georges which really broke my tasting partner Jack's heart, as we have all so enjoyed it in recent vintages. Everything suffers with mildew – but it is the Merlot that has been the most affected this year. This has left some wines with a clear dip in the mid-palate. However, many have countered this with more Cabernet Franc – and some of these wines are hugely successful.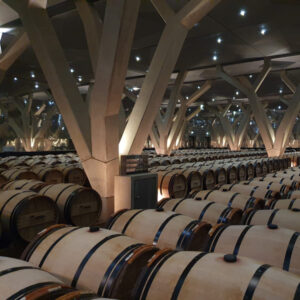 Jean-Michel Laporte at Château Talbot said it was a similar story in Saint Julien – mildew like never before, and it was mildew that targeted the bunches rather than leaves, quite unusual and really hard to combat. Fighting this was even more difficult with the continued rain thwarting vignerons' efforts to get out there and spray, which is all you can do after each wet weather event. Not only did this require enormous manpower, not always easy to get hold of in the depths of COVID lockdowns, but it was made more difficult in some zones (specifically on the right bank), where the soggy clay made it impossibly dangerous to get any vehicles into the vineyards at all, particularly on steeper slopes.
Finally, the weather relented in mid-September, and despite some worrying weather forecasts – for most zones things warmed up and stayed dry. Helping the swollen berries to lose some excess liquid and the fruit to ripen much more. Those with nerves of steel waited and waited and were able to pick with fully ripened phenolics in the fruit by the middle of October – even if natural sugars were sometimes quite low. For many this moment of ripening was curtailed by the onset of botrytis in the vineyards – so it was a nerve-wrecking juggle, a game of chicken, as to how long to wait and ensure the best ripeness and yet to ensure minimal rot impact. . Vignerons really were on the ropes into the final round in 2021.
Lower alcohol levels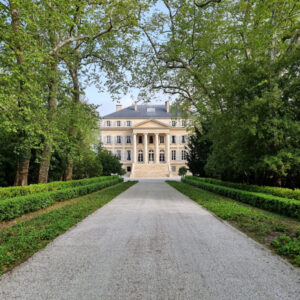 A real upside of the lower sugar levels is wines with very pleasing, lower alcohol levels. We tasted nothing greater than 13.5% – and many were below 13%. At Troplong Mondot, on the hill in Saint Émilion, they have made their first wine below 14% since the 1999 vintage. In fact, many (or most) estates have chaptalized their wines this year – a practise that has become very rare here over the last few years. Adding sugar to increase the 'ripeness' of the juice to ensure a useful level of alcohol in the finished wine has rarely been necessary over the last decade. More sugar adds more alcohol – which is key for the wine's structure, longevity and balance. A taboo subject for some, it is part and parcel of winemaking today and when done well only adds to the quality of the end result. One winemaker told us that in Saint Julien – it was impossible to be working organically (as so many now are) and get natural alcohol levels much over 12%. So, he surmised – almost everyone is chaptalizing, whether they want to broadcast it or not!
We did, however, taste some wines that just seemed too ripe, with very sweet fruit cores – sometimes out of kilter with the vintage. Wines where there was a stream of odd sucrosity to the finish – one must assume perhaps a slightly heavy hand in this process which has been unsuccessful.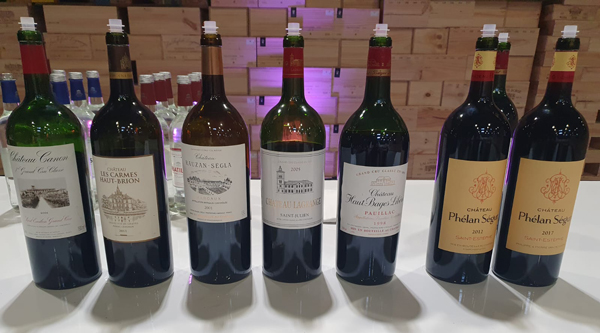 2021 a vintage where hard-work prevailed
Inevitably some estates have fared far better than others in 2021. Recent years have been so homogenous it has been quite easy to give broad sweeping statements about the quality of each village – this year it is far more heterogenous. And beyond region – you really must drill down to each estate, as it is almost impossible to predict quite who has fared better than the next.
Estates where the team had the nous, the ambition, and the resources to take on all that nature threw at them, have succeeded. For some, the impact of the weather was more seismic than others – and for some the battle was too much. However, we found many delicious wines. 'Classic' feeling claret. Full of poise and grace. Great strides in vinification and viticultural practices in recent years have meant that some glory has been snatched here from the jaws of defeat. This is not going to go down in history as a vintage of the century – but it should be remembered for producing some deliciously balanced wines – that will give real pleasure to drinkers. Wines with joy and easy charm that will be great to drink in the mid-term. Saskia de Rothschild compared her 2021 release to the 1996 vintage – which is really not too shabby! And it seems one does have to head back quite far to find comparable vintages.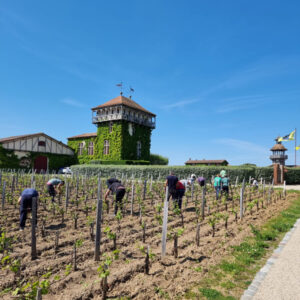 With many winemakers, who were struggling to find similar vintages to compare these En Primeur releases to.  We used the word 'Classic' thinking this a positive trait for Bordeaux wines after the recent run of blockbusting hot vintages. It seems for the Bordelais though that 'Classic' has more negative connotations, leading them to think we meant old fashioned and dusty – not at all. And indeed, the analysis of the wines for many, matches the data recorded for wines in the 1980s & 90s – so, these are classically shaped Bordeaux wines – the best with real personality, charm and a sense of place. Wines that defy the spectre of the vintage's terrible weather conditions. 'Chapeau' to those that have pulled it out of the bag.
We can only hope that as much hard work and thought goes into the pricing of these wines as went into their creation. If this process is well-judged, we should all be adding some 2021s to our cellars.