"Another fabulous set of wines from Castello del Terriccio" says Antonio Galloni, and he is dead right.
At our tasting at the property last year with a four year vertical of both Tassinaia and Lupicaia, the 2009s stood out for weighty seamless supple silk textures filled with the finest of tannins and the juiciest character. Perfectly balanced, they really hold your attention and are amazingly long.
Tassinaia offers staggering value as always, but it is the Lupiciaia which in this vintage seems to have hit a new high point with a luscious rippling fullness of texture. Despite the density and concentration of this wine's ripe Cabernet fruit, the texture is of the finest tannins and there is no aggression, but no 'new world' sweetness either – more a dark dryness with the balsamic, provencal-herb complexity that this wine so often shows. Amazingly satisfying and long.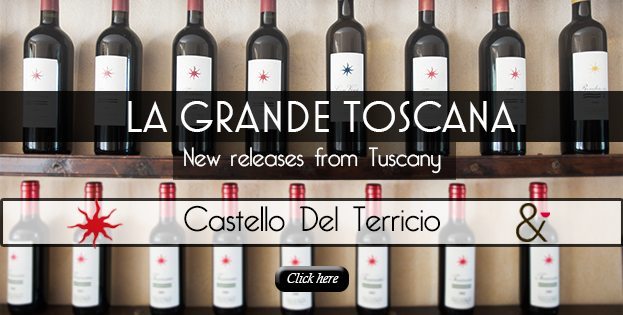 New releases from Castello del Terriccio:
– 2009 Tassinaia – is this the best value wine from the whole of the Tuscan Maremma? It is not just us that think so!
– 2009 Lupicaia – "the 2009 Lupicaia is a standout" 95/100 Antonio Galloni.
Best wishes,