What with the Bordeaux Primeur tastings and Easter Holidays crowding the calendar in early April, Vinitaly could easily get forgotten, but here at Lea & Sandeman it is one of our highlights of the year. An opportunity for us to catch up with our wonderful producers and taste new vintages, as well as unearth some new finds.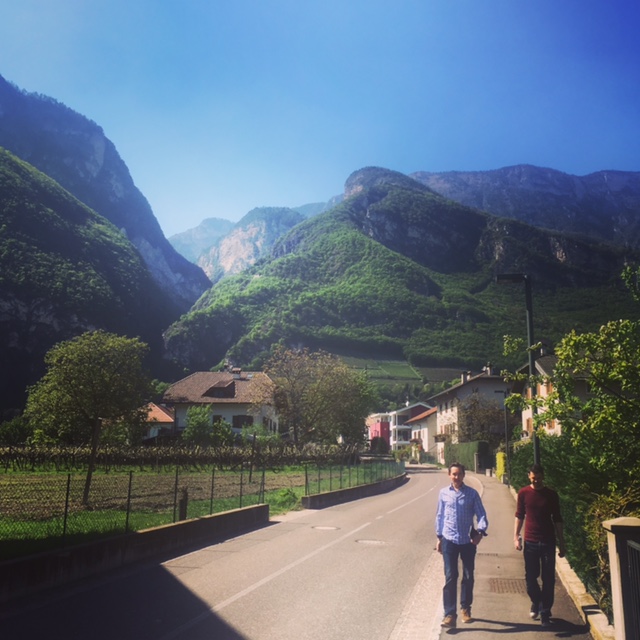 This year we started our visit on the Sunday with a short drive up to the Summa tasting in the Sudtirol, possibly the most elegant and atmospheric venue for a tasting we have ever encountered, from here we headed further north still to the rather stunning Eisack Valley, more details on the reason for this in the near future.
Monday started warm and sunny and pitched us in to a day of wall to wall meetings and tastings, highlights included the 2016 whites from the lovely people at Visintini in Friuli, new releases from the iconic Le Macchiole Estate in Bolgheri, with in their words one of the best Paleos (2013) made in the last 30 years and in our opinion the best Vermentino (2016) we have ever tasted from the team at Fattoria di Magliano in the southern Maremma.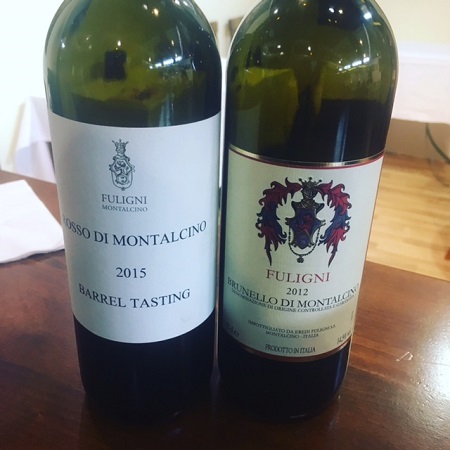 Dinner that night was at Al Calmiere Ristorante, famed for it's bollito misto (boiled meat) trolley, with the inimitable Roberto Fuligni from the eponymous Brunello estate. Roberto's 2007 Riserva Brunello proved a particularly fine match for our selection of boiled meats and fiery horseradish accompaniment.
Tuesday commenced with a tasting of the new release 2012 Brunello from Collemattoni, we would recommend you get your hands on some of this, two delicious Verdicchio's from Leo at Andrea Felici, the Il Cantico 2015 single vineyard release from 50 year old vines was particularly stunning and a refresher tasting at our new Franciacorta producer Corteaura, where the wines once again showed what incredible value for money they are.
Our final day gave us the opportunity to taste through a selection of wines that we had uncovered in our research, we were particularly delighted to find a pair of inexpensive reds from Puglia and with a bit of luck some rather lovely wines from Sicily, as well as an exciting new Brunello project and a really interesting small scale Chianti. Hopefully we will be able to bring some of these new gems to you in due course and are excited to be bolstering our Italian range even further.
Phil Weeks & David Porter