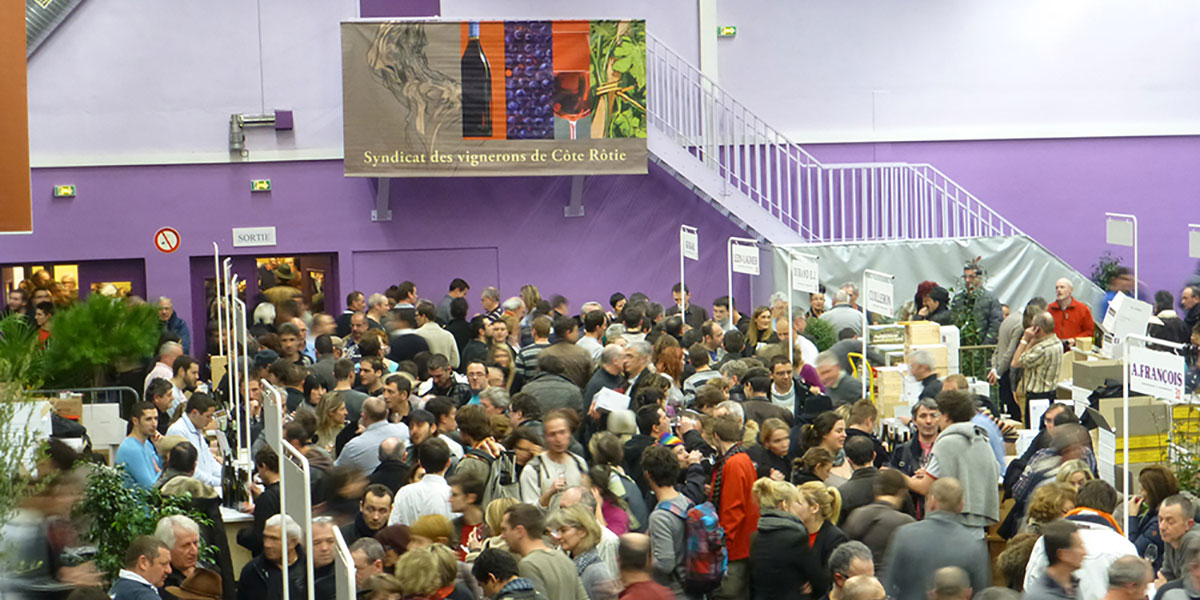 Every January the small village of Ampuis in the Northern Rhone plays host to the annual Marché aux vins, a salon that attracts a global audience of Syrah and Viognier enthusiasts, collectors and buyers. This year was the 97th edition and being L&S's man in the Rhône I was on hand as usual to visit our producers and get a first taste of the acclaimed 2018 vintage. In the Northern Rhone it is being hailed as another great vintage, the fourth in a row following on from the very fine 2017, 2016 & 2015.
The late balmy weather in September meant that the vines remained healthy and generally yields were good with very ripe juicy fruit and good acidity, the trick will be keeping everything in balance in such a warm vintage.
For those who like elegance in their Côte-Rôtie & Saint-Joseph there are good reasons to be cheerful. The whites will provide joy now and over the next 3-5 years, if like myself you like youthful Condrieu then you will be very happy with the wines made in 2018, beautifully fresh and aromatic wines with great balance.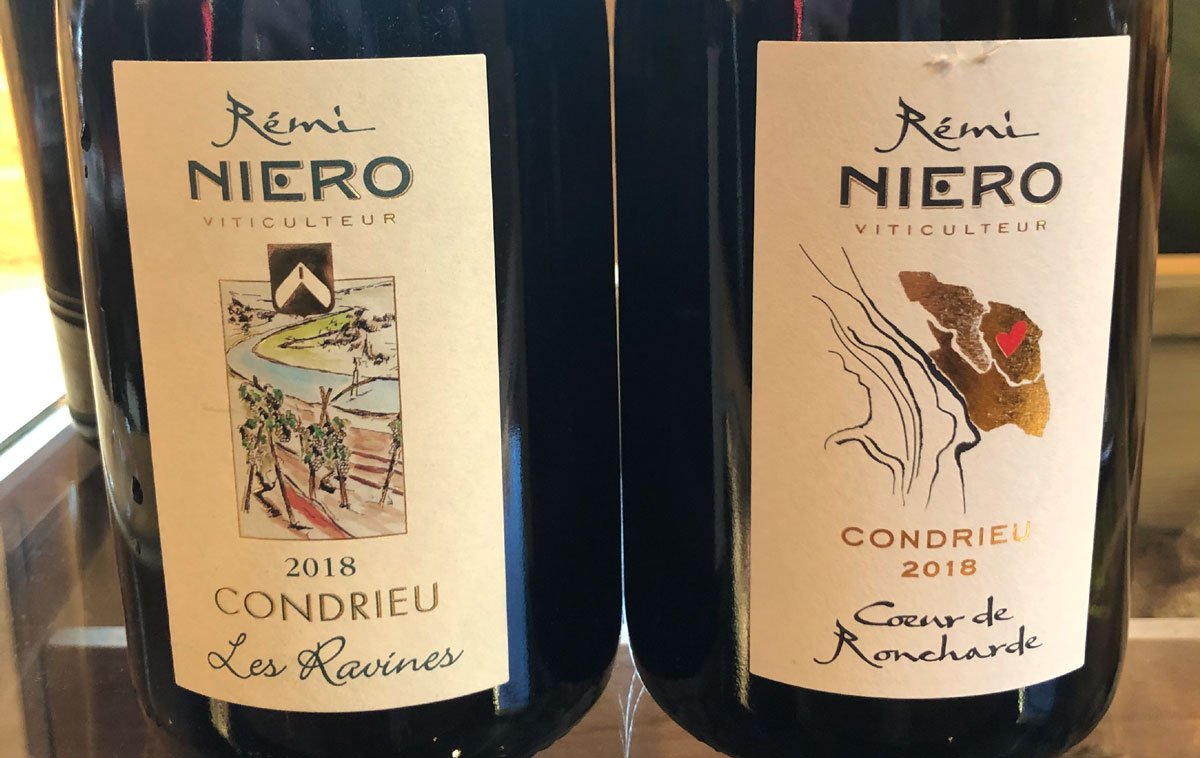 Remi Niero really nailed his Condrieu in 2018, every year it seems to get better at this white led domaine. For pure early drinking pleasure it really is hard to see past the Les Ravines, a blend of 5 different sites in Condrieu, this has apricot, peach and white flower with a little musky fruit, balanced nicely with fresh aromaticacidity. He also fashions a delicious Saint-Jospeh rouge Bois Prieur which is a deft example of juicy Syrah. It's bright and pure with very attractive ripe blackfruits, redcurrant, cranberry and fine velvet tannin.
Benjamin & David Duclaux for me are two of the smartest operators in Côte-Rôtie, their wines define the term elegance. A tasting of their 18's from barrel was truly very impressive, these two really do know how to shape very good precise and elegant wines. Approachable, bright and fresh when they are young, but also superb when they become older too, as a delicious bottle of 2009 Le Germine lay testament too. This for me is where my money would be for both short and long term cellaring, they never fail to please.
Clusel-Roch offer up another style altogether, much more polished and plush but with great fruit structure. The early drinking 2017 Les Shistes is a wine of pure joy, all garrigue and fine mineral balance. This wine will also reward those with patience, if your thoughts were of muscular Syrah in Côte-Rôtie, you should try some older vintages of this domaine's wines to show you just how Pinot Noir like they can become, shedding fat plump fruit for elegance and charm.
To provide some contrast the wines of Patrick & Christophe Bonnefond are more classic in style, rich brooding wines, but with great balance and real essence of Côte-Rôtie, vibrant and powerful when young but with time they really do provide elegance and charm as his 2010 Côte-Rôtie Colline du Couzou demonstrated.

One of the great social aspects of the Ampuis salon is that the whole town is alive with cellar visits, events and dinners. After a full day of tastings at the salon itself, the next stop is usually a visit to the cellars, and usually this will include Domaine Stephan Ogier, where I first came across the talented Kiwi winemaker Graeme Bott. At the time some 7 or 8 years ago he was the 'chef de cave' there and responsible for the wine production at Ogier, which given the range of brilliant wines made was no mean feat for an outsider.
We always stop and chat, catch up over a glass of wine at the local bistro and find out about the new guys coming through or who is making something outstanding this year, just good local gossip!
It was not surprising news when he told us that he was starting up his own domaine with his partner Julie, herself the ex Ogier sales manager, the only surprise was they had managed to find some prized vineyards that were for sale, they don't come up for sale that often and they are certainly not cheap. It has been great to see the wines over the last couple of years and to hear their news, even better was a visit to their cellars this year to taste through the range.
There is definitely an air of modernity to these wines, but with a real sense of place too. Graeme and Julie at Domaine Bott are really worth taking an interest in, their passion, drive and enthusiasm is clear and even here, their second solo vintage – they are fashioning some lovely wines with real elegance and a sense of place.
In general 2018 is shaping up to be another fabulous vintage, delicious early drinking whites and generous elegant reds. Both will provide joy for early drinking or for cellaring, a real something for everyone vintage.