Piedmont at the end of January you would think would be a pretty sleepy place, but in fact Alba was buzzing with activity, as it was the host for the Anteprima Nebbiolo tasting for journalists, and the Grandi Langhe tasting for trade and importers.
My focus was the Grandi Langhe event where producers come together to showcase their most recent releases, so that was the 2016 Baroli and 2017 Barbareschi. It is an amazing opportunity to taste established names and some new producers and to understand the kaleidoscope of different styles made in this fascinating region.
The 2016 Baroli
The main thing that stood out for me was the richness of the tannins and ripeness of the fruit in the 2016 Baroli. The buzz surrounding these wines is justified, but they will take several years to resolve into wines that are ready to drink, especially at the Cru level and above. They are imbued with sensational concentration, with the sweetness of the tannins at times almost overwhelming, but the acidity marks this vintage out as one of the greats, as it is always there to balance the undoubted power of the fruit and tannins.
The 2017 Barbareschi
2017 couldn't have been more different for Barbaresco (and to a degree parts of Barolo) as it was a vintage that tested the patience of producers. Not only were there issues with frost, a very cool start to the year all the way up to April, two devastating hailstorms, intense heat and then drought, it also ended up being a late vintage too. As you can probably understand with all this adverse weather, it has led to drastically reduced yields (70% in some cases but at least 40% in most) and in a lot of instances certain Cru weren't made at all. Of the wines I tasted the overall impression is that they are more delicate, perfumed and open, with decent structure, good acidity, but just a little easy in the mid-palate, as they lack that richness of fruit. These are lovely wines that will be for early drinking and will give pleasure whilst we wait for the superb 2015's and stunning 2016's to come round.
Azienda Agricultura Cigliuti
For the two visits I made whilst in the region, the focus was very much Barbaresco, with the first being with Claudia Cigliuti on the hill of Serraboella not far from Neive, which sadly was hit hard by hail in 2017. We tasted all the wines from cask and I have to say they were really elegant and very pretty, with amazing balance when you consider all that hit the vines in 2017. This vintage illustrates just how much time and work the Cigliuti's put into their vineyards. We also had the opportunity to taste some 2018's and these are much fuller from another warm year, but still with balance, embryonic of course, it will be good to see how these evolve further down the line. I was lucky enough to have dinner with Claudia in Alba and she brought along the 2016 Barbaresco Serraboella, all I can say is get your hands on some of this it is simply stunning.
Browse the wines currently available Here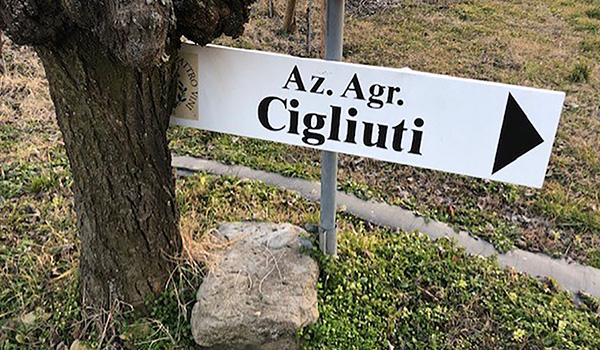 Sottimano
My second visit was to see Elena and Claudia Sottimano in Barbaresco, they were also hit hard by hail in 2017, of the 5 Cru's they own, they will only make Pajore and Cotta in this vintage. I tasted both these wines and my notes are dominated by terms like delicate, floral, red fruits and fragrant herbs. They will offer earlier drinking whilst you wait for two stunners that followed. The 2016 Barbaresco Basarin is superb, held back a further year to allow it to meld, it is all you would expect of 2016, rich, bold, layered and long. Finally came the Currá 2015, this is the Cru that the Sottimanos hold back the longest (a further year in bottle), it is concentrated, taut and pure and will age brilliantly, a wine that rewards patience.
Browse the wines currently available Here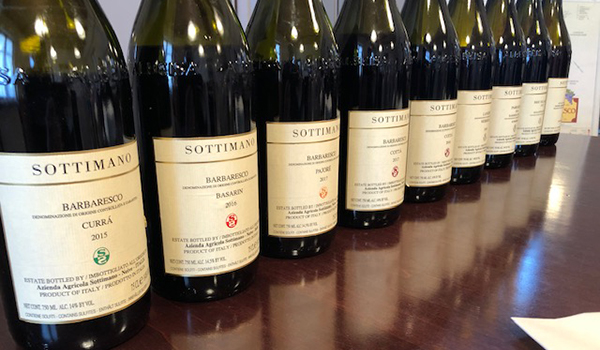 So in summary wines to buy to cellar are definitely the 2016's and what you can find left of the 2015's and to drink on release those pretty 2017's. 2018 and 2019 look like they will follow 2015 and 2016 in being products of a warmer year and will undoubtedly offer some cracking wines in the future.