Italy has always been close to the heart of Lea & Sandeman and we are very fortunate enough to represent some superb estates across the length and breadth of this beautiful country. But perhaps the region in which we have a true embarrassment of riches is Tuscany, so it wasn't difficult for Derek and me to convince a few our restaurant customers to join us on a trip to visit four jewels in the L&S Tuscan crown.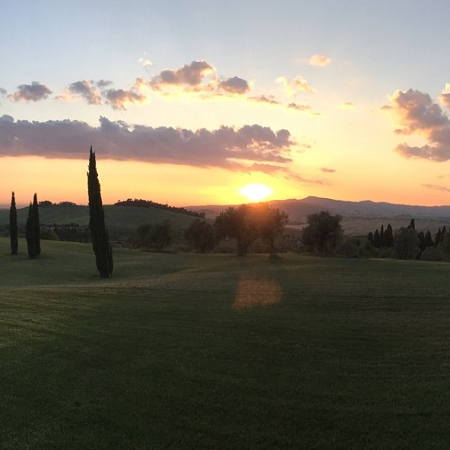 Much like seeing the first patch of snow when winding up a mountain road in the Alps, our excitement levels leapt when we spotted the first vines on the drive up the iconic Strada Bolgherese towards Le Macchiole. Of the many famous estates we passed along this beautiful road, very few had the confidence and perhaps vision to attempt what Le Macchiole do so well – single varietal wines. Paleo (Cabernet Franc), Scrio (Syrah) and Messorio (Merlot) are now some of the most celebrated and distinguished wines in the region and have a worldwide following. It's no accident however.
The level of care taken and fastidiousness during grape selection at harvest time coupled with the unquestionable natural advantages this estate enjoys, makes for a perfect recipe. Paleo was beguiling, Scrio so wonderfully savoury and Messorio was the type of wine that invites you to gratefully re-mortgage your house. These single-varietal wines aside, the estate's 'business card wine' – Bolgheri Rosso (a blend of all three grapes) was perhaps the biggest eyebrow raiser and had two French sommeliers wondering if their compatriots in Bordeaux had been asleep for the past 20 years and not least because of the price! Meanwhile, the third of my guests, an Italian som, sat there grinning proudly….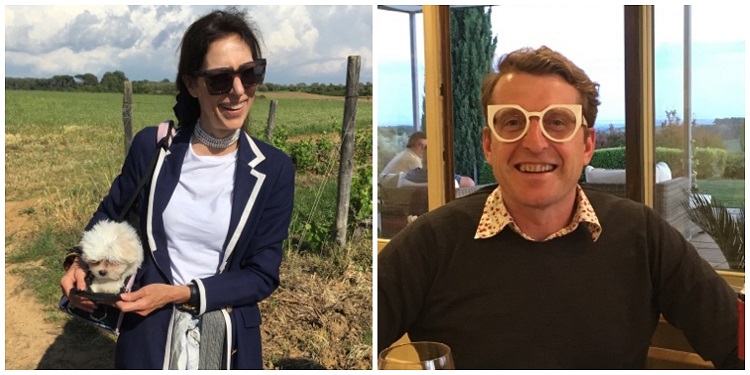 After an impossibly heavy lunch of wild boar ragu and pappardelle in the sleepy and ever-so photogenic village of Bolgheri, we soldiered on to our next Tuscan superstar, Castello del Terricio. With pedigree racehorses, rolling barley fields and cypress trees lining the 4-kilometre driveway, I began to feel like Russell Crowe in Gladiator. Thankfully, we were greeted by the charming Bettina and her miniature puppy, rather than the tigers which Maximus Decimus Meridius had to face. Bettina wasted no time in pulling out some older vintages of the estates three wines: Tassinaia, Castello del Terriccio and Lupicaia.
The good news for many L&S followers who have taken our advice and collected these wines over the years, is that your patience will be rewarded in spades. These are complex wines, with layers upon layers of interest. The types of wines where each time you float your nose near the glass, you pick up a new and more charming aroma. Lupicaia 2008 was in fact so good that just a whisper of its name and the promise of a taste, convinced the local neighbourhood pizzeria owner to re-open and sell us a midnight slice. Sadly Derek didn't quite pull off a pair of Bettina's glasses as well as she did.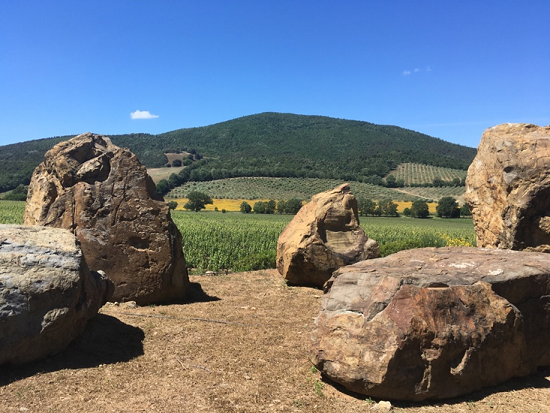 The next day we drove southwards into the Maremma. This part of Tuscany is a world away from the well-trodden wine-tourist hotspots of Chianti, Montalcino and Bolgheri. Within this rustic, scrubby and wild agricultural wasteland however, sits Tenuta Monteti – an oasis of immaculate rows of vines thoughtfully located and (quite literally) carved out of the landscape. Founded by Eva's parents Paolo and Gemma Baratta towards the end of the 90s, the first job was to remove the gigantic boulders which now stand like proud statues at the entrance and are found on the labels of the estates two wines Caburnio and Monteti.
I had always found that the wines of Tenuta Monteti had given me a disproportionate amount of pleasure to the price they so humbly demand. Having now visited the estate and seen the care and investment (both financially but also emotionally) that Eva and her husband Javier pour into this project, I am now firmly of the opinion that these are some of the best value wines we sell at Lea & Sandeman. We were truly spoilt here: a tour of the vineyards and explanation of the Javier's approach to organic viticulture, a barrel tasting with winemaker extraordinaire Christian and a lunch in the Tuscan sun with some old vintages of Monteti made for an incredible experience. I asked Javier about the ageability of his wines and their potential for long term cellaring. He answered simply "your guess is as good as mine! We opened a bottle of the first vintage of Caburnio we ever made (2004) and it tastes like the 2012. Ask me in 10 years and we will try it again together." As the vine age at this still relatively young (~20 years old) estate increases, these wines will become something quite extraordinary. Worth emptying the garage and filling it with these two marvellous wines, especially at this price.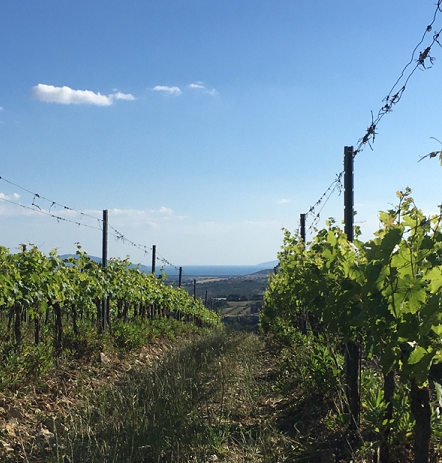 From Capalbio we drove through the poppy and daisy mottled fields to Magliano to visit Fattoria di Magliano and the legendary, Agostino Lenci. Having sold the family's shoe business years ago, Agostino and his son Nicola set up this beautiful estate with views out over the Tyrrhenian Sea and the Islands of Giglio and Elba. Our trip had been adorned with countless rich, meaty Tuscan reds and it is perhaps for this reason that of all the remarkable wines made here, Agostino's juicy and elegant Vermentino Pagliatura really struck the right chord as we sat tasting all together next to the pool in the evening sun. Cometh the hour cometh the wine however, and 2012 Poggio Bestiale (a blend of Cabernet Sauvignon, Merlot, Cabernet Franc and Petit Verdot) with the wild boar (once again!) for dinner was an absolute delight.
Tuscany is bursting with fine wines, fine food and fine folk. If only I had a shoe business to sell, I think I would probably set up here too…