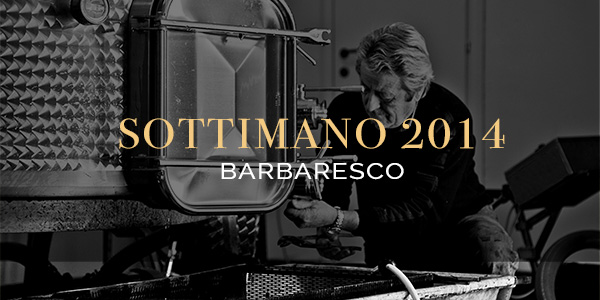 'If you love wines from Piedmont, it is a good time to be buying and drinking even with the surprisingly good wines from 2014.' James Suckling
For much of Italy the cool, damp summer of 2014 meant that achieving excellence in the vineyard was difficult. It was a tricky season with rain and hail meaning winemakers really had their work cut out – and in some cases it was a battle they could not win. Piedmont did not escape this tough season – but thanks to the late-ripening nature of the Nebbiolo grape, there are some super exceptions. Harvests were pushed back and the fruit benefited finally, when the dampness of summer abated in mid-September. These are wines of purity and sheer class with crystalline fruit expression that offer sophisticated joy.
Location, Location, Location
It was a year for the very best vineyards and the very best producers to shine. Skilled and dedicated winemakers farming the best sites of Barbaresco have pulled it out of the bag. And none more so than the brilliant Andrea Sottimano.
Relentless work was needed amongst the vines throughout June, July and August to keep on top of the cool damp conditions. The unwary were punished with mildew and rot, but with intense work Andrea was able to keep the vines healthy. He just needed some respite going into the Autumn to allow these hard-won grapes to fully ripen. September was not perfect, with the cool conditions continuing but crucially the damp stopped, and a cool breeze really helped to dry out the vineyards. Clear conditions pushed on through to November and so the harvest began in the final days of October here. This allowed perfect ripening of the grapes, with long hang-time and cool nights. Perfect conditions to ripen the skins and mature the phenolics in the grapes. The results are superb.
Elegance and Poise
This is not a rich, full-throttle vintage with sweetness and weight – these are sophisticated wines that tell of their place. Each of Andrea's 'Crus' showing clearly it's individual terroir and expression. Clean and pure they are wines for lovers of finesse and elegance. Andrea's wines often have the feel and high-toned lift of great Burgundy and this is very clear with these delicious 2014s.
The lightness of touch here, the delicate intensity of these wines means that the 2014s are almost immediately accessible. Yet their inherent structure and fine grip from these old vine Nebbiolo grapes will allow the 2014 Barbarescos to give great pleasure for at least the next 10 years.
Opening Offer (12/10/18)
Browse our Opening Offer of 2014 wines here.
Full wine list
You can see all the wines from the talented Andrea we currently have here.