As ever we don't want you to forget about of our own Italian 'Supertuscans' that we are so proud to represent in the UK: Le Macchiole, Castello del Terriccio, Magliano and Monteti  but we would be failing you if we didn't offer today's releases of three other great wineries from this exciting region. The 2013 'Supertuscan' releases of Tignanello, Sassicaia & Saffredi.
There will be plenty more news from Italy coming soon with new releases from many of our friends in Tuscany and Piedmont shortly available.
For now though we highly recommend these great 2013 wines for your cellar although only available in
'In general, the 2013s are aromatic, a bit lighter in body than is the norm, and refined in style. The personality of the year is an attractive foil to the natural richness that is such a calling card of Maremma. At this stage and based on what I have tasted so far, 2013 is shaping up nicely.'
All three of these wines are available only in very limited quantities
TIGNANELLO 2013 – Marchesi Antinori

 This single vineyard wine is widely heralded as the grandfather of all Supertuscans, breaking the mould for production in the Chianti region with numerous 'firsts'. It was the first Sangiovese wine to be aged in small oak barrels, the first modern red wine to use the Bordeaux variteties in the blend, and among the first red wines from the Chianti Classico area to be produced without any white grapes at all. This is always hugely impressive and comes at a remarkably fare price, for such a great wine with such perfect pedigree.
 OFFER PRICE:  £270.00 per 6 pack (IB) or £285.00 (DP) ex VAT (free DP delivery).
SASSICAIA 2013 – Tenuta San Guido

'Tasted from barrel, the exciting 2013 Bolgheri Sassicaia is shaping up to be an epic rendition of this celebrated wine. You get a clear sense of the quality of fruit with your first twirl of the glass. Even at this young stage, the wine shows impressive intensity and elegance. It boasts dark fruit nuances with bold cherry and blackberry that will gain focus and traction with time. Oak notes of vanilla and cinnamon are beginning to show their first signs of mellow integration. This was a cool but classic vintage that saw enhanced aromas, acidity and all the qualities that lead to healthy longevity. The 2013 vintage promises greatness. 95-97 points.' Monica Larner, The Wine Advocate 
OFFER PRICE:  £525.00 per 6 pack (IB) or £540.00 (DP) ex VAT (free DP delivery).
SAFFREDI  2013 – Fattoria Le Pupille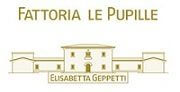 We worked closely with Elisabetta Geppetti in the early days of L&S and have always admired her wines – a recent tasting at Charles' house against many 'big names' from Bordeaux was a delight and a revelation to many tasters and proved how sublimely this wine can age. Elisabetta and her mentor Fredi were the first to plant Bordeaux varieties in the Maremma in the early 1980s, with Le Pupille's development of a four-hectare plot for this now famous 'Supertuscan' Saffredi. Named after Fredi, the vines here grow high up on the hills overlooking the Tyrrhenian sea and the island of Giglio, well to the south of Sassicaia, the pioneering Cabernet of the Maremma.  This deliveres greatness at an incredible price.
OFFER PRICE:  £195.00 per 6 pack (IB) or £210.00 (DP) ex VAT (free DP delivery).
For all orders please reply to this mail, or send a request to sales@leaandsandeman.co.uk with final delivery instructions.
DELIVERY: The wines will become available in June/July and delivered shortly thereafter.
BOND DELIVERIES: Please specify if you are ordering In Bond, together with your account details. All Bond orders will be subject to a £15 documentation and delivery charge, except for Elephant Storage account holders.